Semifredo Poached Pears
Prep: 445 mins
Cook: 10 mins
Servings: 10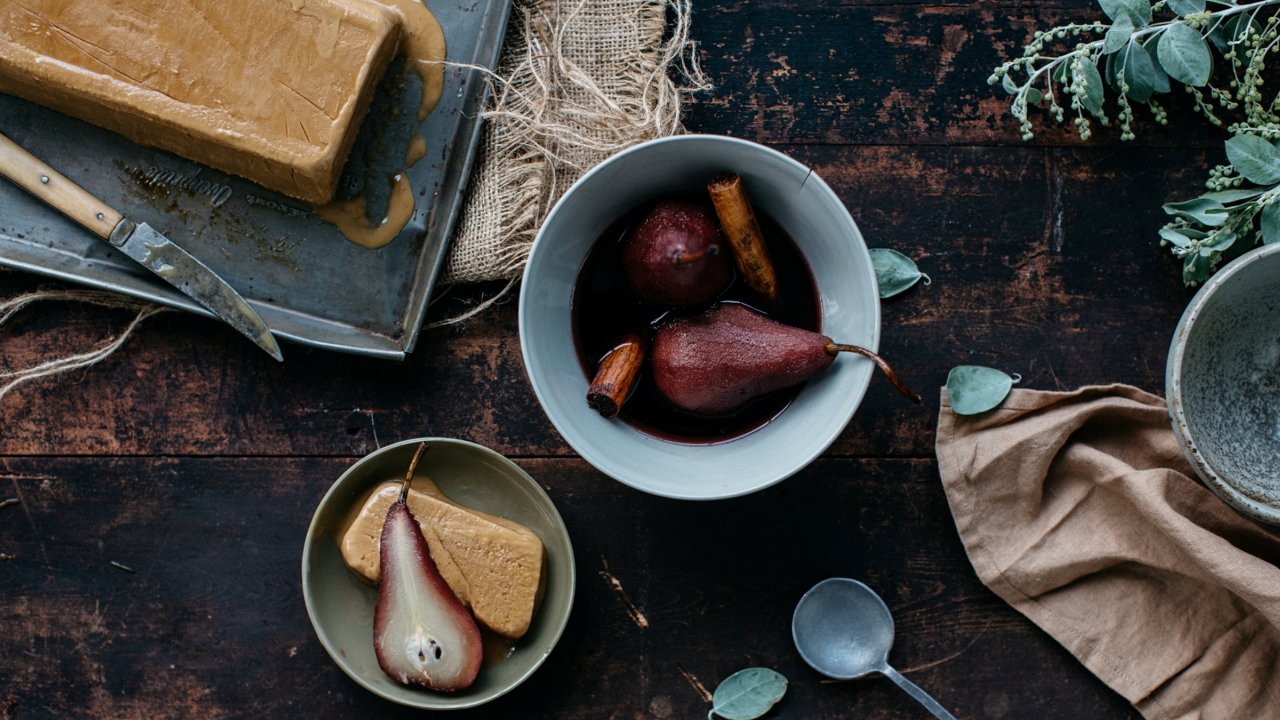 Brighten up cold, cloudy days with bold winter fruits in your sweet baking!
Prepare this luscious Semifredo Poached Pears dessert the night before for fuss free entertaining tomorrow.
The creamy semifredo uses Muscovado sugar giving it a bitter toffee flavour which pairs beautifully with the red wine poached pears.
Ingredients
Semifredo:
4 eggs
Grated rind of 1 orange
½ tsp cinnamon
1 cup (220g) CSR Muscovado Sugar
1⅓ cups (350g) thick Greek-style yoghurt
Poached Pears:
6 pears, peeled
2 cups (500mL) red wine
1 cup (220g) CSR Caster Sugar
1 vanilla bean, split
1 cinnamon stick
Method
Line a long, narrow loaf tin with plastic wrap.
Combine the eggs, rind and sugar in the bowl of an electric mixer and whisk until doubled in volume. Stir in the yogurt until well combined then pour this mixture into the loaf tin. Tap the tin on your bench top for a few minutes to remove air bubbles. Cover with plastic and freeze overnight.
For the pears, combine the red wine, sugar, vanilla and cinnamon in a large saucepan on high, bring to the boil, stirring to dissolve all sugar crystals. Reduce heat to a simmer, add the pears and cook on low for 10 mins. Remove from heat and let pears cool a little in the syrup.
Soften semifreddo in the fridge for 30mins before unmoulding and serving in thin slices with the warm pears.