Boiled Chocolate Cake with Buttercream Icing
Prep: 40 mins
Cook: 45 mins
Servings: 8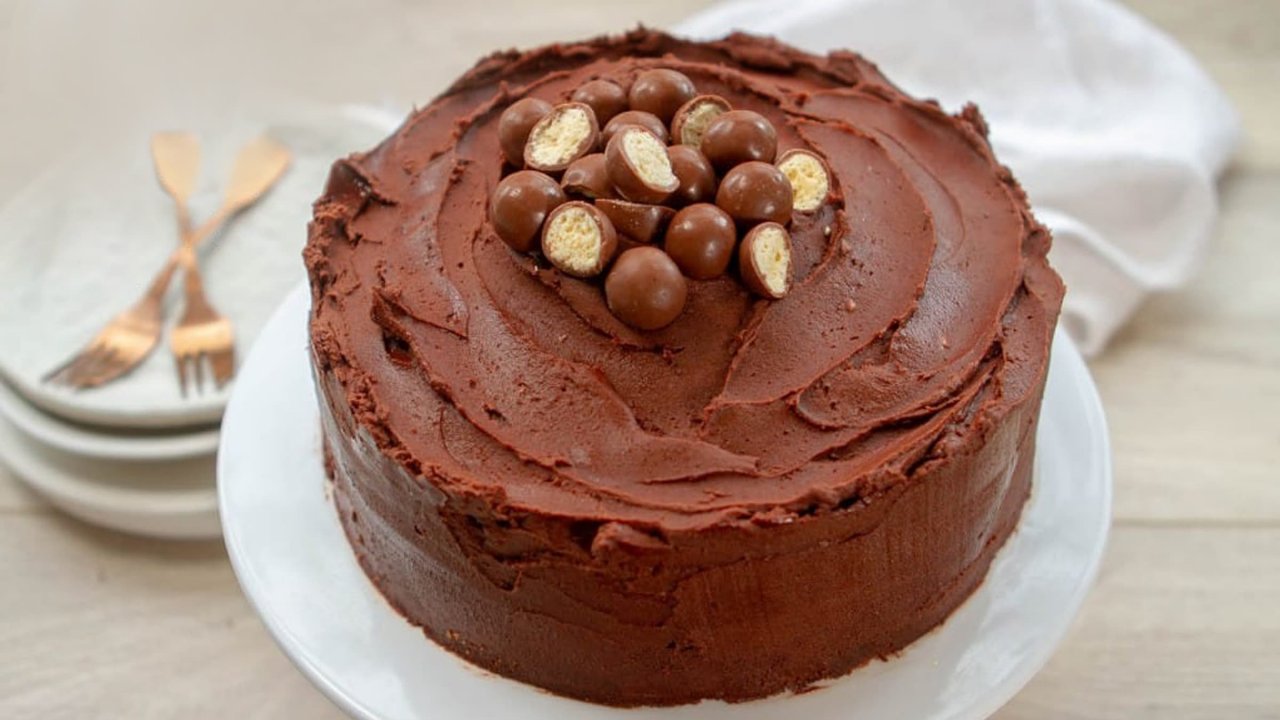 The kids will love this rich and incredibly easy boiled chocolate cake and you will never need to search for another chocolate cake recipe again. You'll be amazed at how moist it is too.
Muscovado Sugar has a high molasses content and a rich bittersweet treacle flavour which greatly enhances the flavour of the chocolate in this rich cake.
Ingredients
Cake:
125g butter
3 tbsp baking cocoa
1 cup water
130g CSR Caster Sugar
85g CSR Muscovado Sugar
1 small pinch fine salt
2 eggs, lightly beaten
½ tsp bicarb soda
Buttercream Icing:
2 x 250g packs CSR Chocolate Buttercream Icing mixture
300g butter, softened
6 tsp cold water
To Decorate:
¼ cup Maltesers cut in half
Method
Preheat oven to 170°C.
Place the butter, cocoa, water and caster and Muscovado sugars into a deep pan, on a high heat, stir well, and bring to the boil until well combined. Remove from the heat and allow to cool slightly.
Butter a 22cm round solid base cake pan and line with baking paper.
Whisk the flour, eggs, salt and bicarb soda into the cooled cocoa mixture to form a smooth batter.
Pour the batter into the lined cake tin and bake for about 45 minutes or until a skewer comes out cleanly from the centre of the cake. Remove from the oven and allow to cool.
Remove the baking paper from the cake, use a sharp bread knife to trim the cake top flat and cut it across the centre.
Set half of the cake in the middle of a serving plate or cake stand.
In a large bowl, add the softened butter and whip till soft and fluffy. Whip in a quarter of the CSR Chocolate Buttercream mixture and add a couple of teaspoons of water. Beat until smooth. Repeat until all the mixture and water has been used and you have a smooth chocolate buttercream icing.
Spoon about one-third of the icing mixture on to the cake, spread with a spatula.
Lay the second half of cake on top and roughly apply the remaining icing into the top and sides of the cake. Use a spatula heated in a jug of boiled water to smooth the icing on the sides of the cake.
Decorate the top of the cake with a few Maltesers halves.