Monk Fruit & Sugar Blend - Classic & Raw
Sweeten up your kitchen with the CSR Monk Fruit & Sugar Classic Blend, and Raw Blend. Delivering the same taste as regular sugar, CSR Monk Fruit is a tasty and lower calorie replacement for cooking and baking. Shop our Raw Blend in Woolworths and our Classic Blend at both Coles and Woolworths!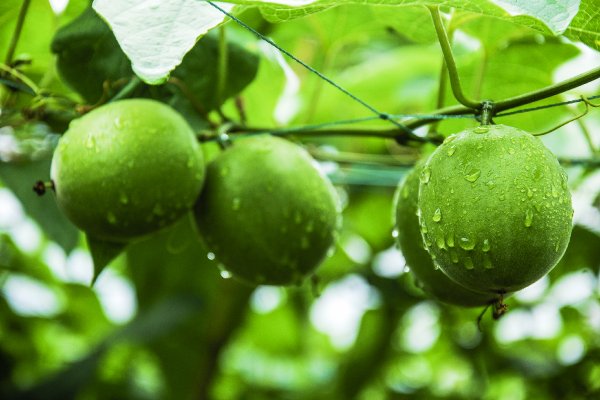 It's a small, melon-like fruit, which is named after the Buddhist monks who originally grew it centuries ago. Monk fruit has been grown in southern China and northern Thailand for hundreds of years. Monk fruit is naturally very sweet, up to 250 times sweeter than sugar, and therefore only very small amounts are needed to equal the sweetness provided by sugar. Monk Fruit is blended with Erythritol, a type of sweetener called a 'sugar alcohol' and is used as a sugar substitute. It is 70% less sweet than sugar and is made by fermenting starches from fruit and vegetables. It helps provide the same texture as sugar with less calories.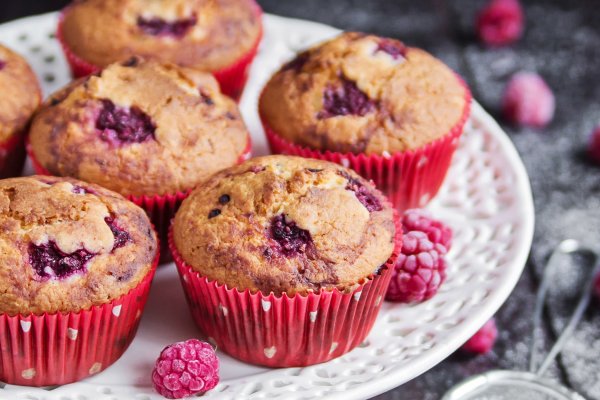 CSR Monk Fruit & Sugar Classic Blend, and Raw Blend contain 25% less calories than regular sugar*, blending white cane sugar and two low-calorie sweeteners. This alternative is a spoon for spoon replacement for regular sugar, ideal for everyday use in sweet and savoury dishes. Delivering the same great taste and performance as regular sugar, with no aftertaste, perfect for using in your next creation.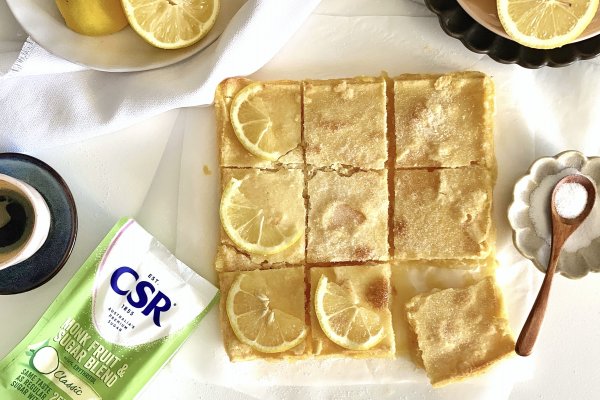 Think tart lemon curd, a crumbly shortcrust base and a hint of sweet. Try this delicious Lemon Bar recipe today.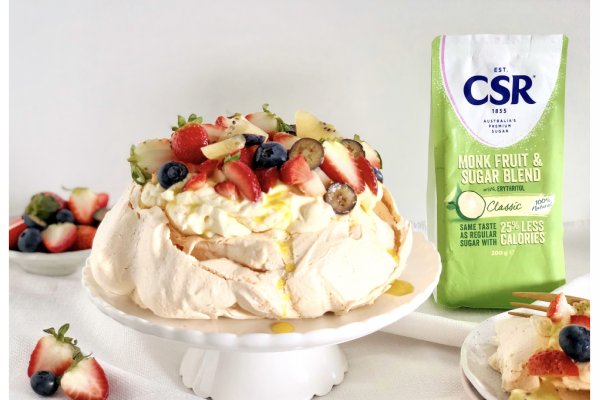 A delicious seasonal fruit pavlova with 25% less calories! Try our new Monk Fruit Classic Blend Sugar with your next pav creation. 
Explore Our Recipes
Our range of recipes has something for everyone and every occasion. Find jaw dropping cakes, chewy and crunchy biscuits, fresh berry jams and cute cupcakes that the kids will love to make! Discover magic in the making with CSR.