Upside Down Pear Cake
Prep: 20 mins
Cook: 55 mins
Servings: 10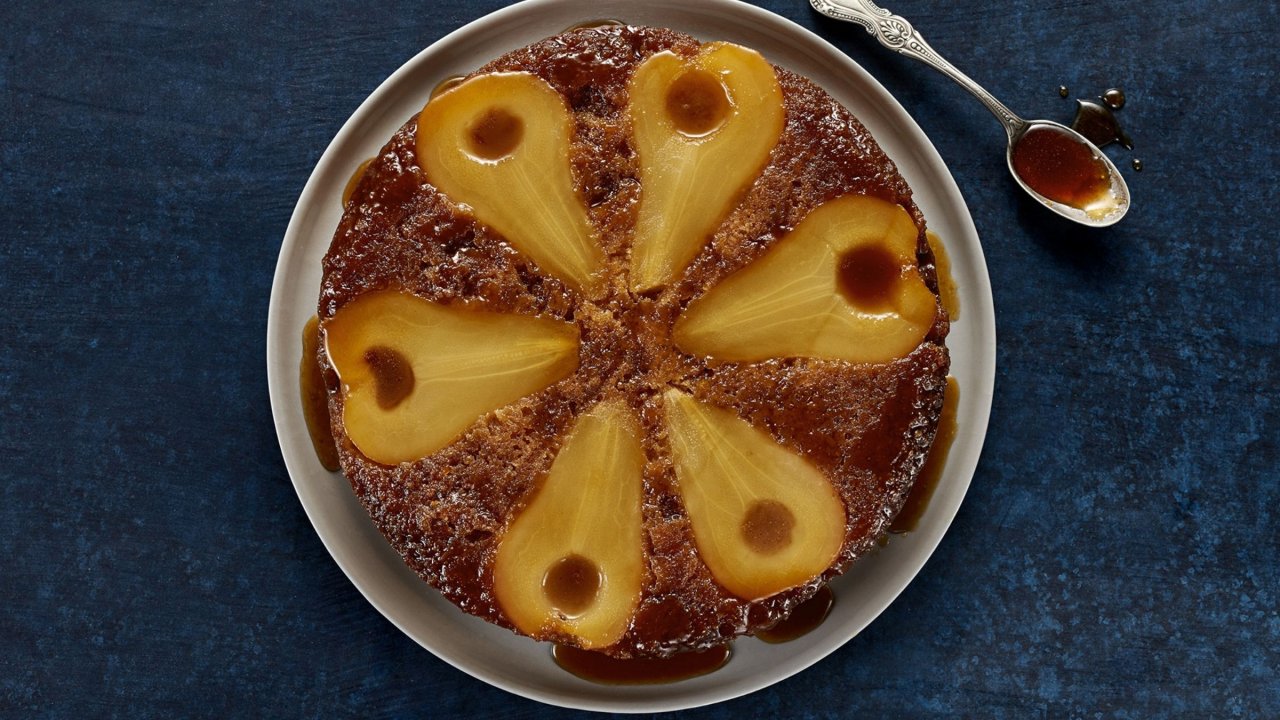 Make use of gorgeous seasonal pears to create an Upside Down Pear Cake. Not only does this cake look gorgeous with the pears, it is incredibly tasty too. You won't be able to resist asking for more caramel syrup.
Ingredients
Syrup:
80g butter
¾ cup CSR Brown Sugar
¼ cup CSR Golden Syrup
2 tbsp orange juice
Cake:
3 firm pears, peeled, halved and cored
125g butter, diced and softened
¾ cup CSR Caster Sugar
2 extra large eggs
1½ cups White Wings self-raising flour
1 cup almond meal
1 tsp baking powder
1 tsp ground cinnamon
1 tsp ground ginger
⅓ cup milk
Method
Pre-heat oven to 160°C fan-forced. Lightly grease and line the base and sides of a 24cm cake tin (do not use a springform pan).
For syrup, place butter, brown sugar, golden syrup and orange juice in a small saucepan. Heat until melted, then bring to the boil for 2 mins. Remove from heat.
Pour ½ cup of the syrup in the tin so it just covers the base. Press pear halves cut side down into the syrup.
For the cake, beat the butter and sugar together in the bowl of an electric mixer until creamy and pale. Add eggs one at a time until well combined.
Fold in the flour, almond meal, baking powder and spices alternating with the milk. Continue mixing until batter is smooth. Spoon mixture over pears and smooth the top to ensure all pears are covered. Bake for 50 mins.
Allow to cool for 15 mins before turning out onto a serving plate. Heat remaining syrup and serve with cake and cream.