Unicorn Cupcakes
Prep: 25 mins
Cook: 20 mins
Servings: 12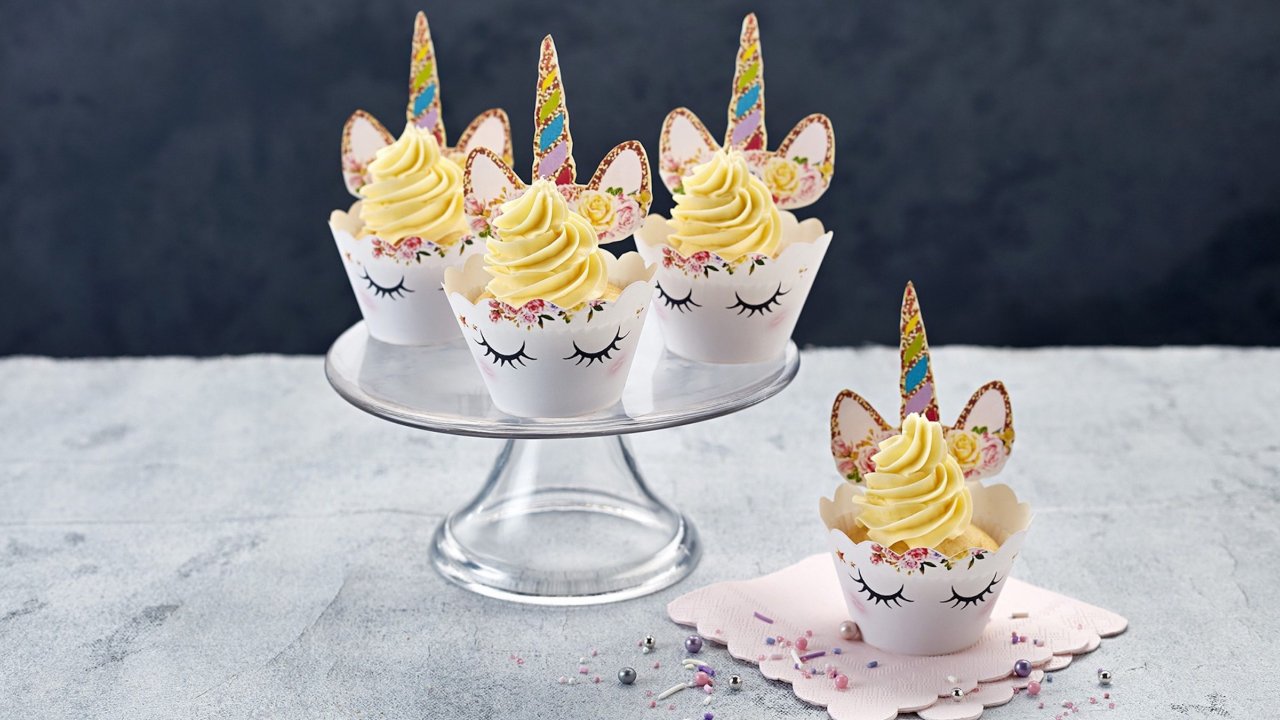 The unicorn craze isn't slowing down anytime soon.
Create these cute Unicorn Cupcakes by downloading our Unicorn Cupcake Wrap design.
It's as simple as download, print and wrap around a classic vanilla cupcake with buttercream icing.
Ingredients
Cupcake:
Buttercream Icing:
150g unsalted butter, softened
250g CSR Vanilla Buttercream Icing mixture
3 tsp water
Method
Pre-heat oven to 170°C fan-forced. Line 12, ⅓ cup capacity muffin pans with paper cases.
Place butter and sugar into the bowl of an electric mixer, beating until pale and creamy. Add eggs one at a time, mixing well between each addition. Mix in vanilla.
Fold in flours and milk alternately until combined and mixture is smooth. Spoon mixture between patty cases and bake for 20-22 mins until just golden and top springs back when pressed. Remove to a cooling rack to cool completely.
For buttercream, place butter in a bowl and using electric beaters, mix until smooth. Add icing mix, water and food colouring, mixing well. Transfer to a piping bag with a star nozzle. Pipe swirls on the top of cupcake.
Download the unicorn cupcake wrap and print. Cut out and wrap around cupcake base, sticking at the back to lock into place.