Super Light Scones
Prep: 15 mins
Cook: 15 mins
Servings: 16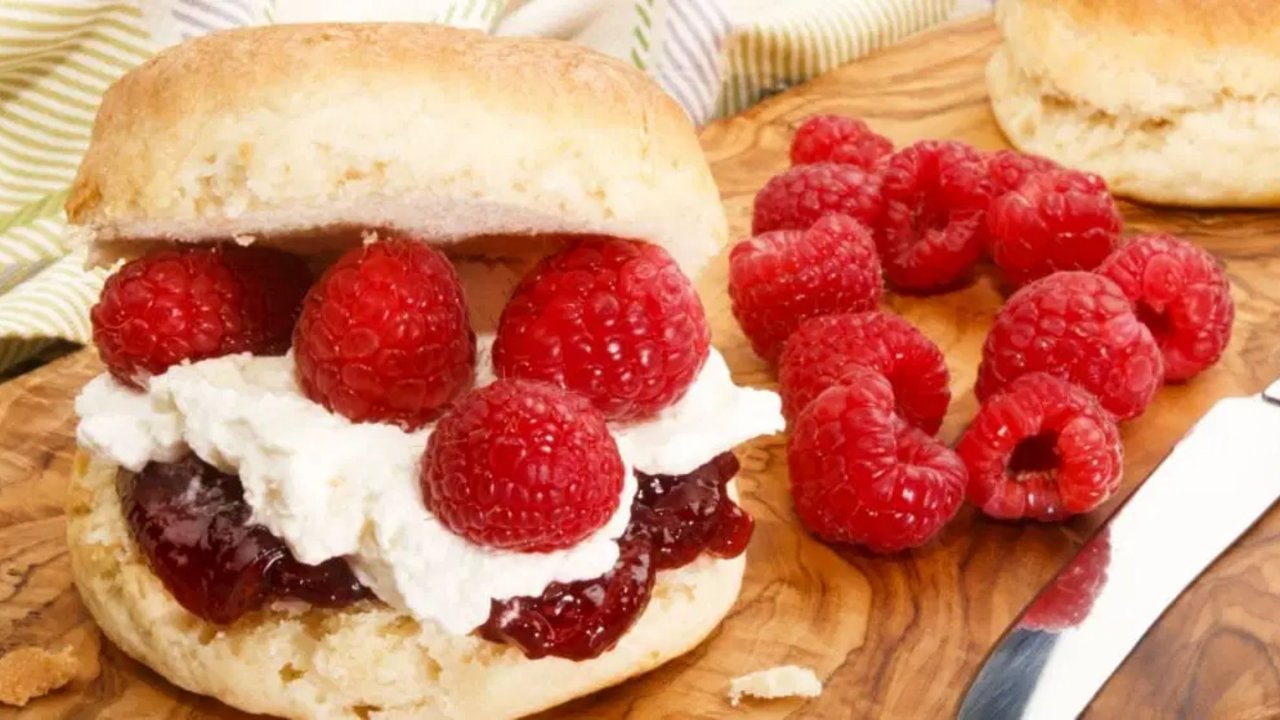 Using CSR Smart White Sugar, you can enjoy these Super Light Scones which is a 'light' version of the traditional afternoon tea scone. If you're up to the challenge, top it off with some home-made jam.
Ingredients
3 cups self-raising flour
2 tbsp CSR Smart Sugar
1 cup soda water
¾ cup Light cream or butter milk
Ricotta or light Philadelphia Cream cheese, to serve
Fresh Raspberry Jam:
125g fresh or frozen raspberries
1 tbsp lemon juice
2 tbsp CSR Smart Sugar
Method
Preheat oven to 200ºC fan-forced.
Sift flour into bowl. Make a well in the centre, add CSR Smart Sugar, soda water and cream. Mix with a metal spoon until mixture begins to hold together. Do not over mix. The dough should be soft and a little sticky.
Turn dough onto a lightly floured surface and knead gently for 30 secs. Pat out with hands to about 2 cm thickness. Cut with 5 cm scone cutter.
Place scones close together on baking paper lined baking tray. (Placing scones close together gives them soft sides). Bake for 10-15 mins or until golden brown on top. They should sound hollow when tapped on the top.
For the fresh raspberry jam, combine raspberries, lemon juice and CSR Smart Sugarin a small saucepan and cook over medium heat for 2 mins. Store in fridge for up to 4 days.
Enjoy scones with a spread of fresh ricotta and fresh raspberry jam on top.