Raspberry Crumble Ring Cake
Prep: 30 mins
Cook: 60 mins
Servings: 10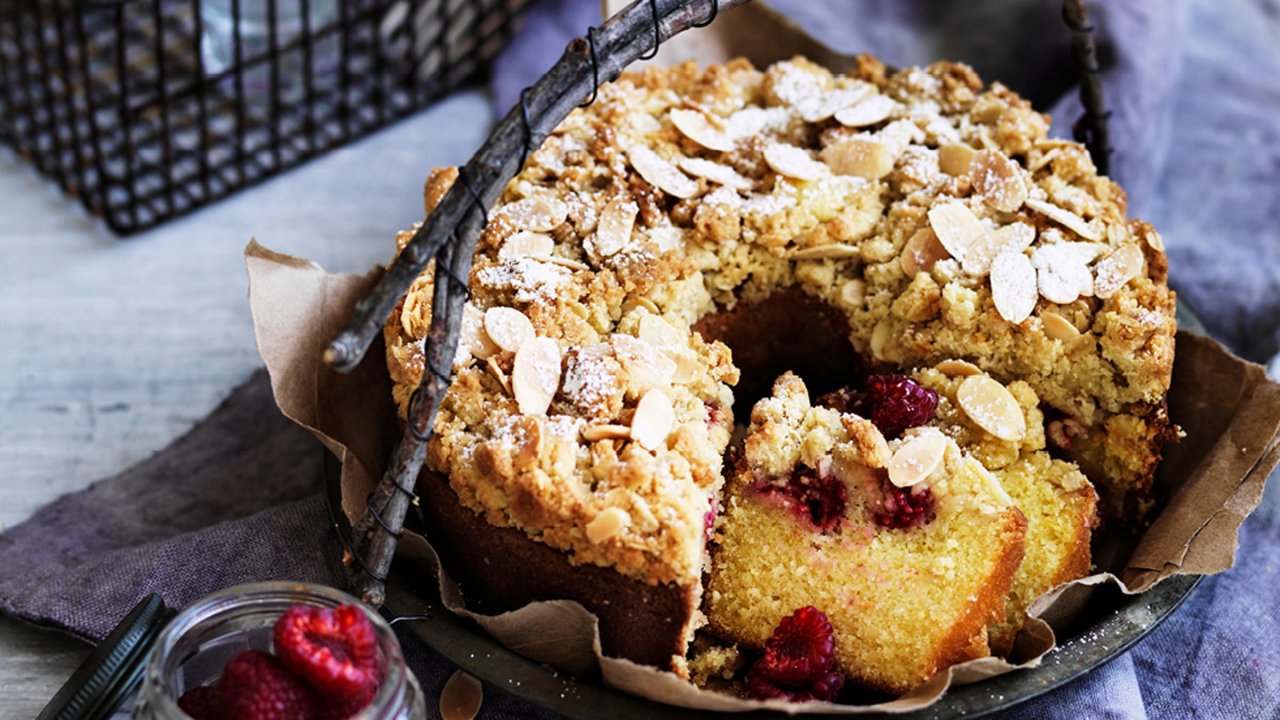 This Raspberry Crumble Ring Cake is sure to be a hit at your next celebration. The light cake base is filled with raspberries and is topped with an almond crumble that melts in your mouth.
Ingredients
Cake:
125g butter, softened
1 ¼ cups (275g) CSR Caster Sugar
1 tsp finely grated lemon rind
1 tsp vanilla bean paste
3 eggs
1 cup (150g) White Wings Plain Flour
½ cup (75g) White Wings Self-Raising Flour
¼ tsp bicarbonate of soda (baking soda)
½ cup (125ml) milk
125g raspberries
1 teaspoon CSR Soft Icing Mixture
Almond Crumble Topping:
1 cup (150g) White Wings Plain Flour
½ cup (60g) ground almonds
⅓ cup (75g) CSR Demerara Sugar
⅓ cup (75g) CSR Caster Sugar
125g cold butter, chopped
¼ cup (20g) rolled oats
⅓ cup (25g) flaked almonds
Method
Preheat oven to 180°C. Grease a deep (10cm) 20cm tube pan with removable base.
Beat butter, sugar, rind and paste in a small bowl with an electric mixer until pale and fluffy. Beat in eggs, one at a time, until just combined. Add combined sifted dry ingredients and milk; beat on low speed until just combined. Increase speed to medium; beat for 1 minute or until mixture is smooth and paler in colour. Spoon mixture into pan; smooth surface.
Bake cake for 20 minutes.
While the cake is baking, make the almond crumble topping. Combine flour, ground almonds and sugars in a large bowl. Rub in butter until mixture resembles fine breadcrumbs. Add oats and flaked almonds; press mixture together with your fingers to create large uneven lumps.
Working quickly, scatter raspberries over cake, pushing them lightly into the mixture; sprinkle with topping.
Bake cake a further 30 minutes or until a skewer inserted into the centre comes out clean. Stand cake in pan for 10 minutes before transferring to a wire rack to cool. Dust with icing sugar.