Portugese Tarts
Prep: 20 mins
Cook: 30 mins
Servings: 20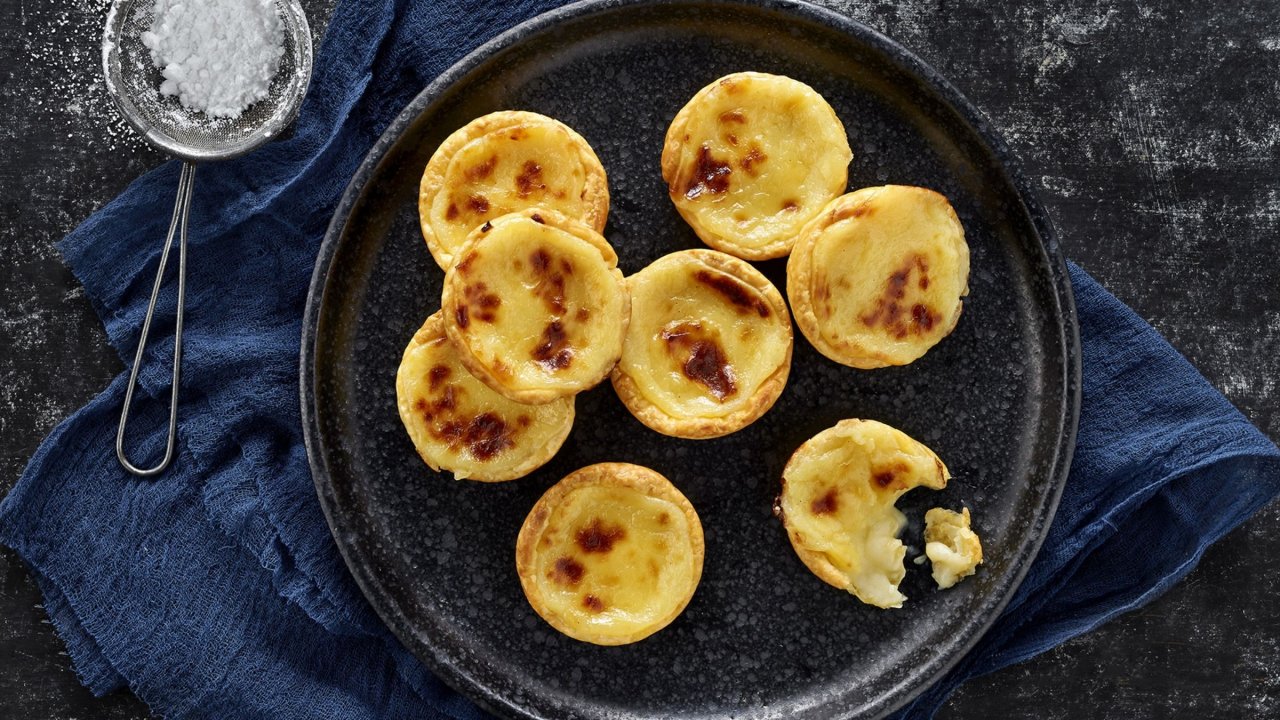 Portugese Tarts are the "it" pastry of the year. With flaky pastry and a delicious custard filling, it's not hard to understand why. We've made our recipe for Portugese Tarts even easier by using puff pastry so you can spend less time baking and more time enjoying.
Method
Place sugar, water and vanilla in a small saucepan and bring to the boil. Cook for 3-4 mins.
Place the yolks, egg and cornflour in a large saucepan and whisk together until smooth. Add a little of the hot milk to form a smooth paste, then add remainder of milk and cream, whisking until smooth.
Gradually add the sugar mixture to milk whilst whisking. Bring to the boil, stirring until thickened. Transfer to a bowl and cover with plastic wrap to prevent a skin forming. Refrigerate until chilled.
Pre-heat oven to 200°C fan-forced. Lightly oil 20 x ⅓ cup capacity muffin pans.
Place one sheet of pastry on top of the other and cut into two even sized rectangles. Roll each up from the shorter end forming two rolls of pastry. Cut each into 10 even sized rounds.
Roll each round out to approx. 10cm diameter and press into prepared pans. Spoon chilled custard between pastry shells and bake for 18-20 mins until custard and pastry are turning golden. Allow to cool for several minutes before removing from pans. Enjoyed best whilst warm.