Mandarin Glazed Chocolate Scones
Prep: 15 mins
Cook: 15 mins
Servings: 8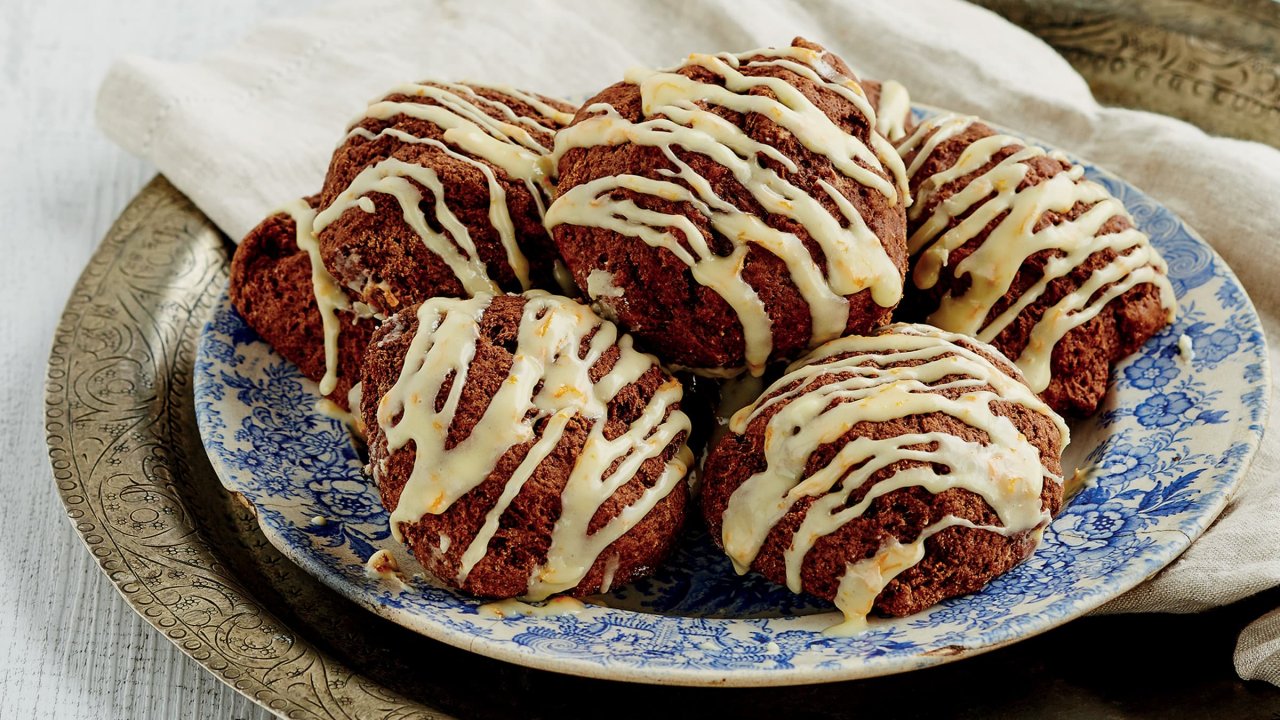 If you love chocolate and citrus, you'll love these Mandarin Glazed Chocolate Scones.
Both the scones and the mandarin glaze are so easy to make and are ready in less than 30 minutes.
Ingredients
⅓ cup cocoa powder
½ cup CSR Raw Sugar
½ tsp salt
150ml cream
120ml soda water
A handful of chocolate chips (Optional)
Glaze:
1 ¼ cup CSR Pure Icing Sugar
Zest and juice of 1 mandarin
Method
Preheat oven to 160°C fan-forced. Line a baking tray with baking paper. Sift all dry ingredients (optional: and add chocolate chips) into a bowl and whisk to combine. Make a well in the centre of the dry ingredients. Pour the cream and soda water into the well.
Using a fork, gradually stir the wet ingredients into the dry ingredients and mix until just combined. Using your hands, bring the mixture together but do not knead.
Place mixture onto a lightly floured surface and form a rectangle, which is approximately 5cm high. Cut the dough into 8 squares and place on a prepared tray.
Bake for 15 minutes or until a skewer comes out cleanly when inserted into the centre of a scone. Place scones on a wire rack to cool completely.
Make the glaze by placing all ingredients into a small bowl. Stir to combine well. Drizzle on cooled scones and serve.