Lemon Walnut Shortbread
Prep: 20 mins
Cook: 20 mins
Servings: 24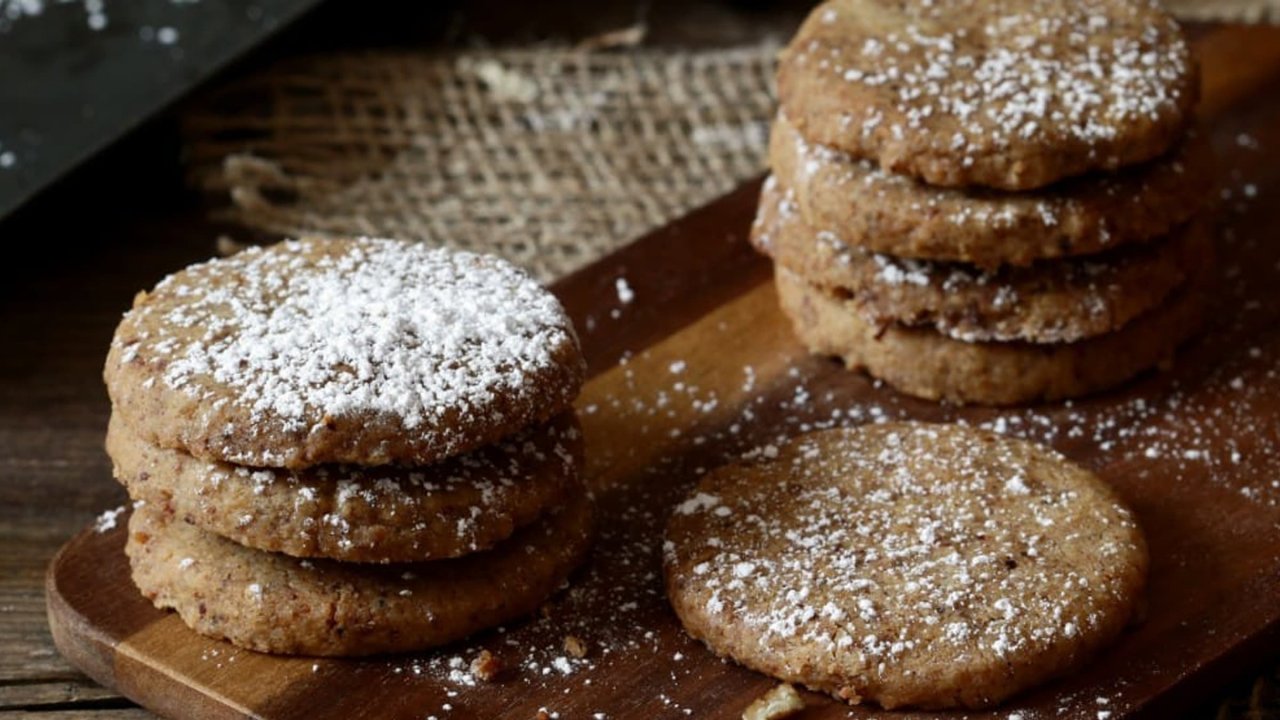 A sweet and nutty version, this lemon walnut shortbread will make a delicious addition to your cookie jar.
Share this lemon walnut shortbread with friends who drop by or keep them stashed away for a special treat with a cup of tea.
Ingredients
1¼ cups walnuts
125g butter, softened to room temperature
2 tbsp CSR Caster Sugar
Zest of 2 lemons
1 cup White Wings plain flour, sifted
¼ tsp sea salt
½ cup CSR Pure Icing Sugar
Method
Preheat oven to 160ºC fan-forced. Line baking trays with baking paper.
Place walnuts in food processor and process until finely ground. Place ground walnuts aside in a bowl.
Combine butter, CSR Caster Sugar and lemon zest in a food processor and process until creamy and pale. Add flour, sea salt and ground walnuts. Process for a further 30 secs or until mixture forms a dough.
Roll tablespoons of mixture into balls. Place onto prepared trays and bake for 20–25 mins. Biscuits will crack on top when cooking. This is ok. Remove biscuits from oven, and while still hot dust with CSR Pure Icing Sugar.
Tip:
Dusting biscuits with icing sugar while still warm forms a wonderful sugary coating. The icing sugar partly dissolves and coats the biscuits.