Lemon Tarts
Prep: 60 mins
Cook: 60 mins
Servings: 6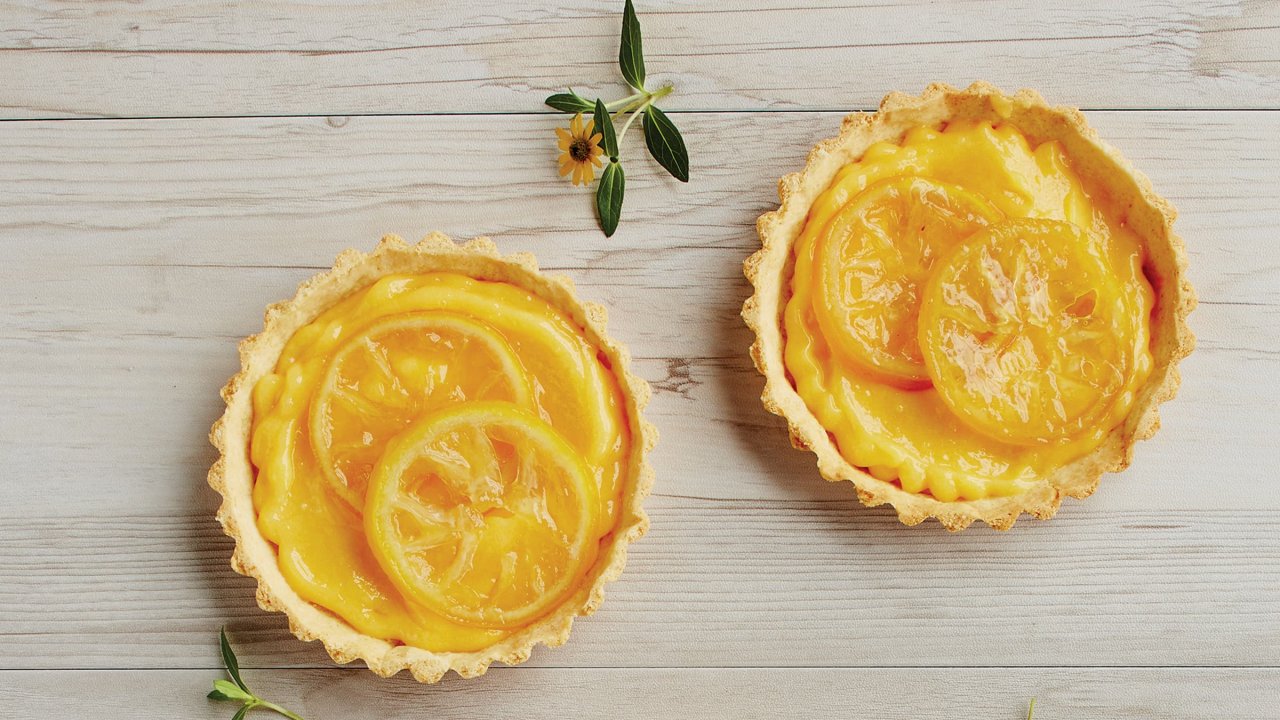 Home made lemon curd always brings great tang to Lemon Tarts. Make your Lemon Tarts that little bit more special with candied lemons on top.
Ingredients
Pastry:
Lemon Curd:
½ cup CSR Caster Sugar
2 eggs
2 egg yolks
Zest and juice of 2 lemons
Candied Lemons (Optional):
2 ¼ cups water
1 cup CSR Caster Sugar
2 lemons thinly sliced
Method
Preheat oven to 160°C fan-forced. Grease six 12cm diameter tart tins.
For the pastry, place the flour, pure icing sugar and butter in a bowl and rub the butter into the dry mix with your fingertips until it looks like a crumb.
Add the egg yolk and water. Knead together to form a dough. Wrap in plastic and refrigerate for 20 mins.
Roll chilled dough to 5mm thick. Cut 6 x 14cm circles into the dough and line each of the tart tins.
Place squares of baking paper on top of the prepared pastry and fill with baking weights or rice to blind bake. Bake for 15 mins. Remove paper and weights and bake for a further 5 mins or until golden.
To create the curd, place all ingredients in a heatproof bowl and whisk to combine. Place the bowl over a saucepan with simmering water. Whisk constantly for 8-10 mins or until mix has thickened. Remove from heat and strain. Set aside to cool.
To make the candied lemon, place the water and caster sugar into a small saucepan and bring to a boil. Continue to boil until sugar has dissolved. Add the lemon slices and boil for 25-30 mins or until lemons are translucent. Drain and place lemon slices on a tray lines with baking paper to cool.
To assemble, spoon curd evenly into the 6 pastry cases. Top each tart with 2-3 slices of candied lemon.