Frozen Cosmopolitan
Prep: 10 mins
Cook: -
Servings: 6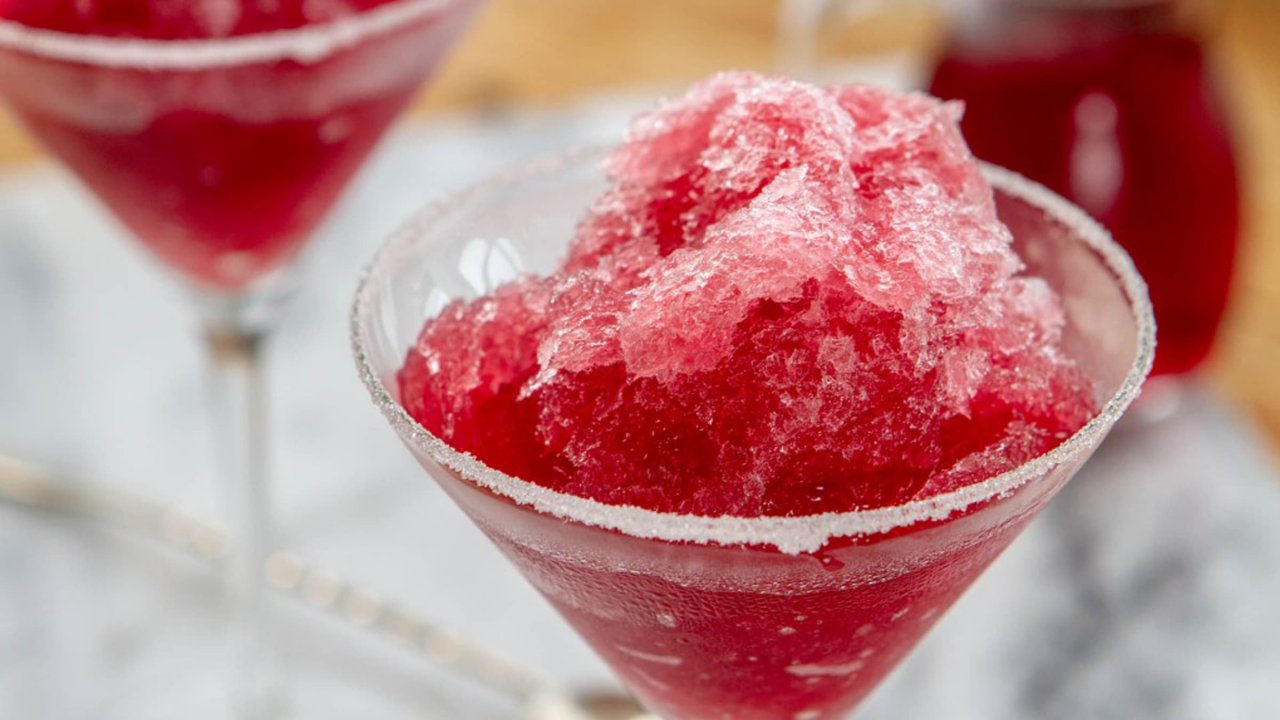 Frozen cosmopolitan cocktails with sugar rim glass. Serve these fruity frosty frozen cosmopolitan cocktails with decorative citrus sugar rims to create a little pizazz at your next gathering.
Ingredients
4 cups cranberry juice
½ cup Cointreau
1 cup vodka
Juice of 1 large lime, keep the squeezed lime halves
For the Sugar Glass Rims:
4 tablespoons CSR Caster Sugar
Method
Mix the ingredients together in a freezer proof container. Cover and freeze for at least 4 hrs or overnight. Keep the squeezed lime halves in the fridge.
When ready to serve, place the caster sugar on a flat plate in a shallow layer. Rub the lime halves around the rim of the glasses, dip the glasses in the sugar to form a decorative sugar rim.
Remove the cosmos from the freezer, break the ice crystals up with a large spoon until you have a smooth slushy texture. Spoon into the sugar rim glasses and serve. Drink responsibly.
Tip: 
Make and freeze them the night before for easy entertaining.