Easter Egg Chocolate Cupcakes
Prep: 20 mins
Cook: 20 mins
Servings: 20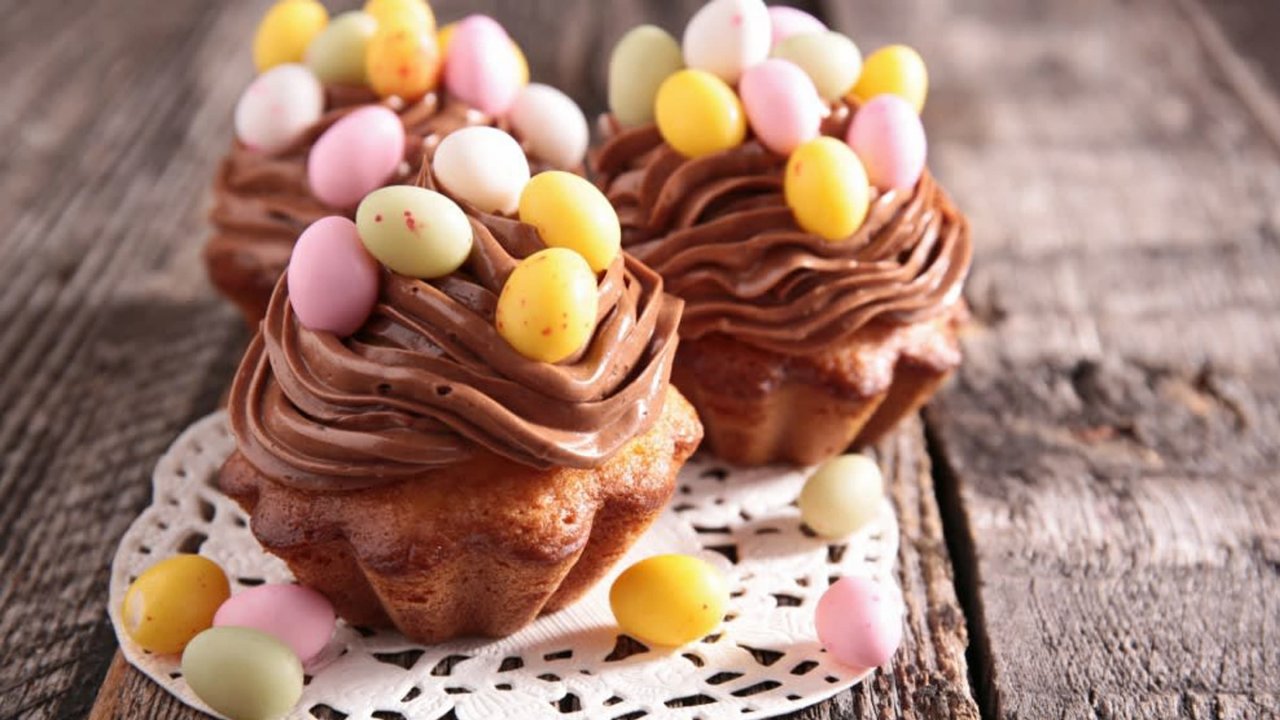 Get the kids into the kitchen to create these Easter Egg Chocolate Cupcakes.
Perfect to bake with the budding chefs at your place, these cute Easter Egg Chocolate Cupcakes make great gifts for friends or visitors at Easter.
Ingredients
Cupcakes:
Decoration:
2 cups CSR Soft Icing Mixture
100g butter, softened
⅓ cup cocoa sifted
2 tbsp milk (approx.)
Mini Easter eggs, to decorate
Method
Preheat oven to 190°C. Line muffins trays with patty pan cases.
Beat butter in an electric mixer until smooth, add CSR Caster Sugar and cream together. Add eggs and mix well. Add the vanilla, flour and milk. Beat until smooth.
Pour in mixture into patty cases until they are about two thirds full. Bake for 20 mins or until golden. While cupcakes are cooling on a wire rack, prepare icing.
For the icing, cream butter until pale and fluffy. Gradually add CSR Soft Icing Mixture and cocoa until fully combined. Pour in milk and beat for an additional 4 mins. Icing should spread easily; if too thick, add a little more milk.
To decorate, spread chocolate icing thickly on to cooled cupcakes. Finish by placing mini Easter eggs in the centres.