Coconut Cherry Brownie
Prep: 20 mins
Cook: 25 mins
Servings: 10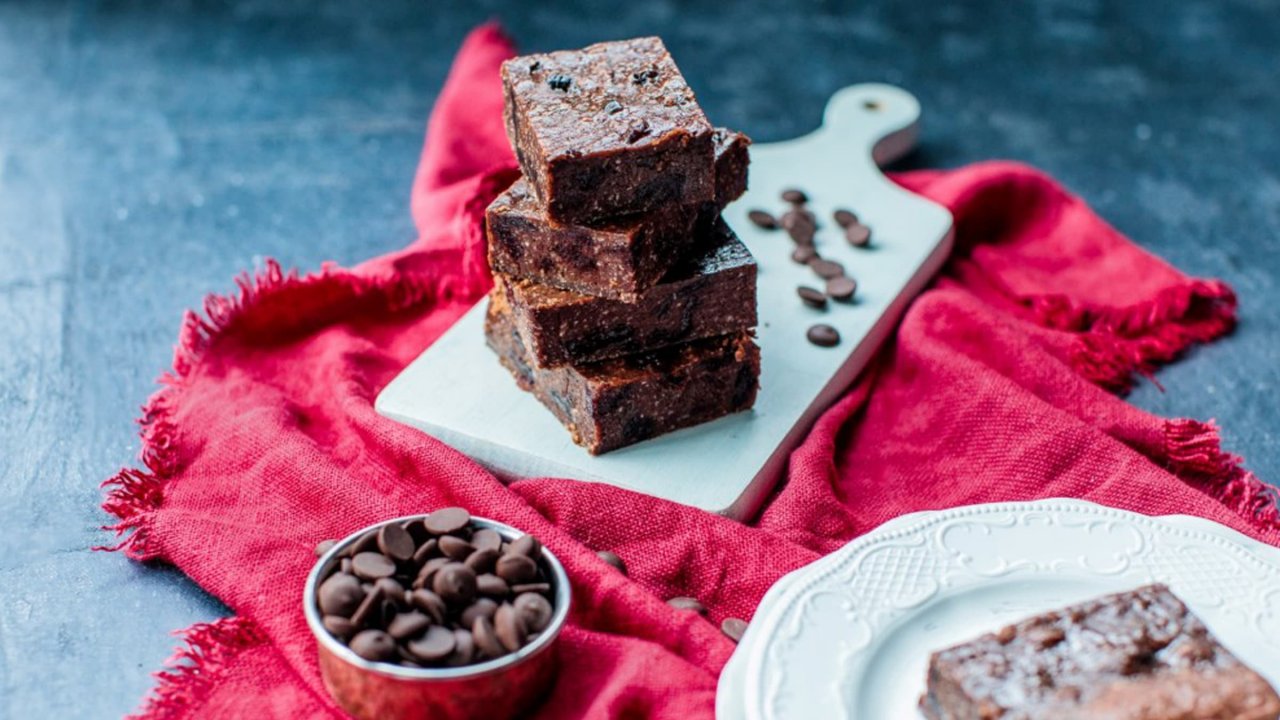 Sister Duo Sammy & Bella from Kitchen Rescue have created the easiest, tastiest Coconut Cherry Brownie. You won't be able to stop at just one! It tastes just like a cherry ripe combined with gooey fudgy brownie.
Ingredients
400g dried cherries, soaked in 100ml hot water
300g dark cooking chocolate buttons
150g butter
75g coconut oil
1 cup (200g) CSR Coconut Sugar
4 eggs + 1 egg yolk, lightly beaten
1 ½ cup White Wings Plain Flour
½ tsp baking powder
1 ½ cup desiccated coconut
Method
Soak dried cherries in boiling water in a bowl, cover with cling film and let sit for 10 mins. Drain any excess water after soaking.
Preheat oven to 180°C. Take a 35 x 20cm lamington/brownie pan and line with baking paper.
Place chocolate buttons, coconut oil and butter in a microwave-safe dish. Microwave until melted, in 1 minute intervals, stirring in between.
Mix the CSR Coconut Sugar into the chocolate mixture, stirring well to dissolve any lumps. Stir in the eggs, flour, baking powder and desiccated coconut. Fold in drained cherries.
Pour mixture into the prepared pan and bake for 25 mins. Leave in pan to cool before cutting into squares to serve.