Chocolate Star Brownie
Prep: 10 mins
Cook: 30 mins
Servings: 16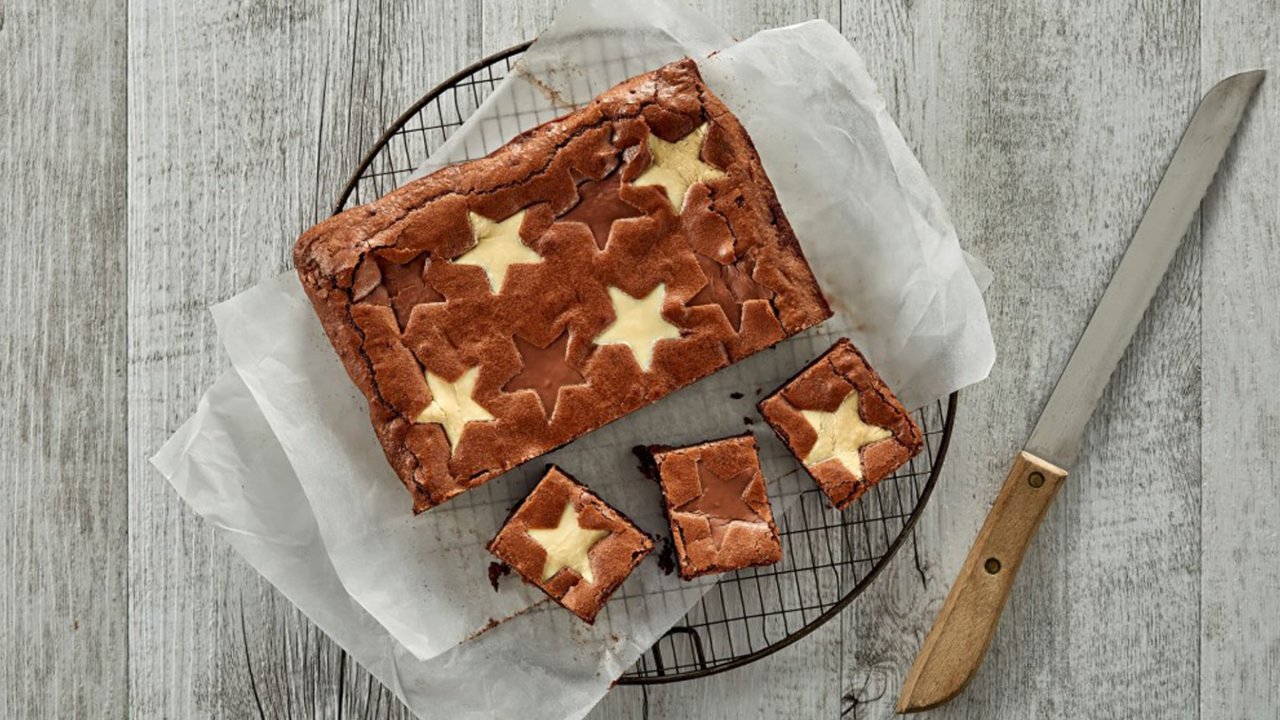 Everyone gets a little chocolate star with their slice! 
This Chocolate Star Brownie is made in 4 simple steps which makes it a great kids recipe.
You can substitute the chocolate stars for coloured M&Ms or candy canes at Christmas to make it festive.
Ingredients
150g butter, diced
150g dark cooking chocolate, chopped
1 cup CSR Brown Sugar
½ cup CSR Caster Sugar
3 extra large eggs
1 tsp vanilla extract
¾ cup White Wings plain flour
¼ cup cocoa
2 tbsp craisins
Dr Oetker Chocolate Stars, for decoration
Method
Pre-heat oven to 150°C fan-forced. Line a 20 x 20cm slice tray with baking paper.
Place butter in a large microwave proof jug and cook in microwave for 1 min. Continue in 15 sec bursts until completely melted. Add chopped chocolate and stir until mixture is smooth.
Using a whisk, mix in sugars until smooth, then add eggs and vanilla, mixing well. Add flour and cocoa, continuing to whisk until mixture is well combined. Stir in craisins.
Pour into prepared tray and top with the chocolate stars, pressing in slightly. Bake for 30 mins. Allow to cool in tray.