Chocolate Chunk Cookies
Prep: 10 mins
Cook: 12 mins
Servings: 24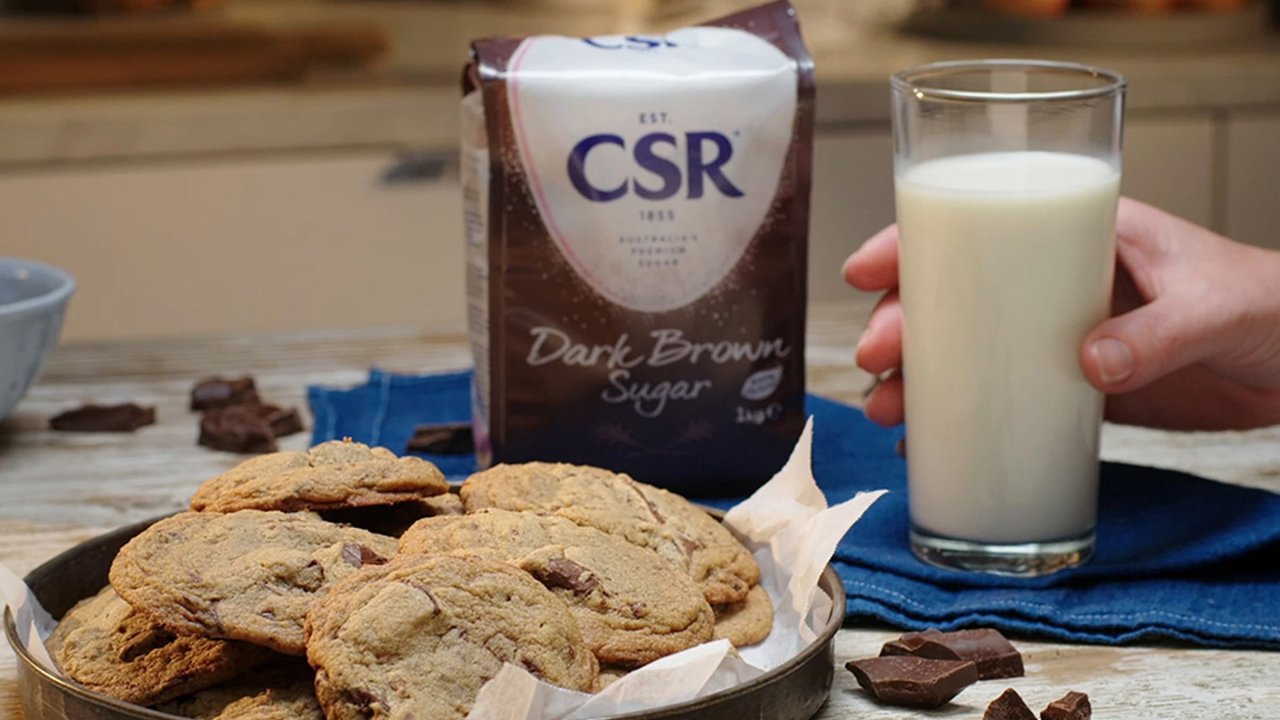 Here is your new go-to Chocolate Cookie recipe. The chocolate chunk bits in this cookie recipe are simply drool-worthy. Eat them fresh out of the oven so the chocolate chunks are gooey and warm.
Ingredients
250g butter, diced and softened
1 cup (200g) CSR Dark Brown Sugar, firmly packed
⅓ cup (80g) CSR Caster Sugar
1 extra large egg
1 tsp vanilla extract
2 cups White Wings plain flour
½ tsp baking powder
¼ tsp bi-carbonate of soda
400g dark cooking chocolate, chopped into chunks
Method
Line 2 large oven trays with baking paper.
Place butter and sugars into the bowl of an electric mixer. Beat until pale and creamy. Add egg and vanilla, mixing in well.
Add flour, baking powder and bi-carb to mixture and fold in until batter is smooth. Remove bowl from mixer stand and fold in chocolate chunks with a large spoon or by hand until well combined.
Scoop tablespoons of mixture onto baking trays, allowing room for spreading. Refrigerate the trays for 1 hr. Keep remaining mixture in the fridge and scoop when required.
Pre-heat oven to 160°C fan-forced.
Bring chilled trays out of refrigerator and place into oven. Cook for 10-12 mins. The biscuits will still be slightly soft in the centre, they will harden on cooling. Allow to cool on the tray for 5 mins before removing to a cooling rack to cool completely.