Choc Orange Oat Slice
Prep: 15 mins
Cook: 15 mins
Servings: 16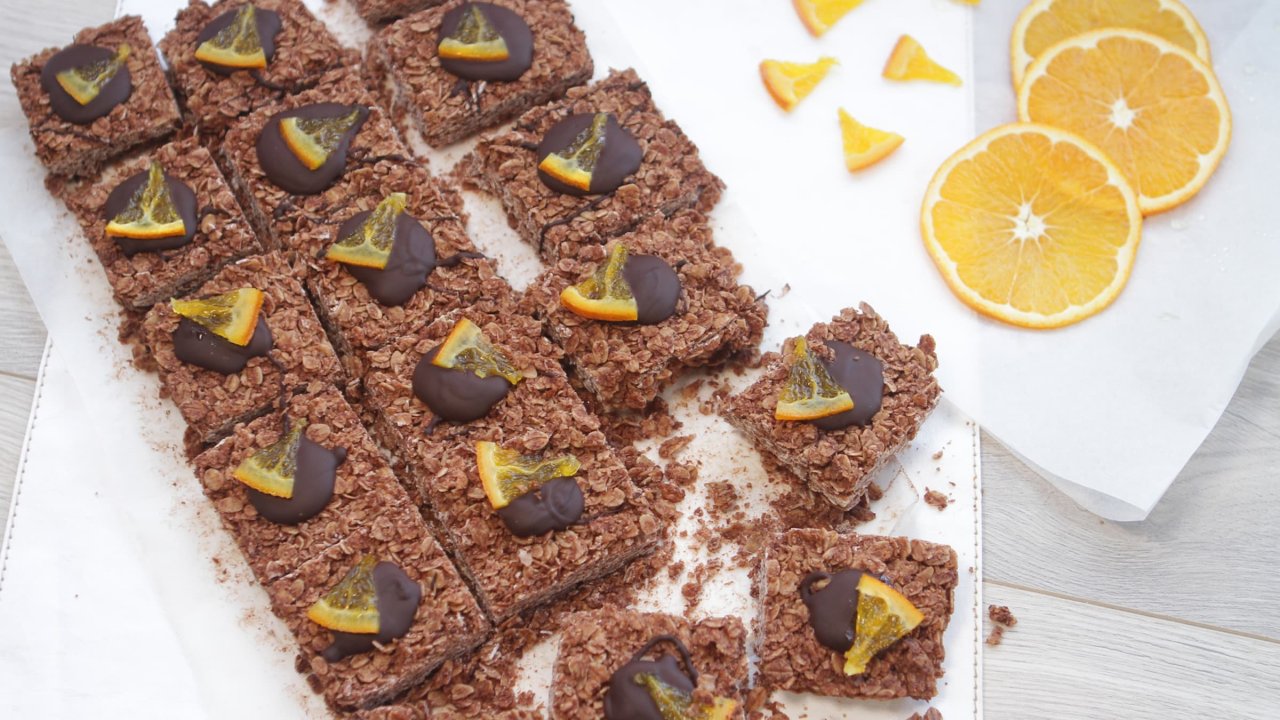 This choc orange oat slice is a chocolatey snack that's not so naughty. It has a great choc-caramel orange flavour and a deliciously satisfying crunch. Lunchbox and after school, work or sports snack sorted!
This choc orange oat slice is sweetened with CSR LoGiCane™ Low GI Sugar which gives it a toffee caramel flavour and pleasing crunch.  It's lower GI than a similar slice using normal sugar.
Ingredients
4 cups rolled oats
finely grated zest from 2 oranges
120g coconut oil, melted
½ cup fine desiccated coconut
4 tbsp raw cacao powder
⅔ cup CSR LoGiCane™ Low GI Sugar
1 small pinch sea salt (optional)
100g 70% good quality dark chocolate, melted
To Decorate:
2 orange slices, pips removed, cut in small triangles
3 tbsp CSR Caster Sugar
2 tbsp water
Method
Preheat oven to 170°C and oil and line a 20 x 30cm slice pan.
In a large bowl, add the oats, zest, CSR LoGiCane™ Low GI Sugar, and coconut.
Stir the raw cacao powder and salt into the melted coconut oil, until smooth.
Using a large spoon, stir the raw cacao mixture through the oats until well mixed. Transfer to the lined pan. Pack down firmly using a large spatula or egg lifter.
Bake for 15 mins or until the edges start to turn slightly crisp. Remove from the oven and allow to cool completely.
Place the water and CSR Caster Sugarin a large mug and microwave until boiling.
Stir in the small orange triangles and return to the microwave for 30 seconds.
On a tray lined with baking paper, spread the orange triangles out to cool.
Once the slice has cooled, cut into 16 squares. Decorate each square with dark melted chocolate and top with a glacé orange triangle.
Keep in the fridge, in an airtight container for up to one week.