Choc Chunk Brownie
Prep: 15 mins
Cook: 35 mins
Servings: 16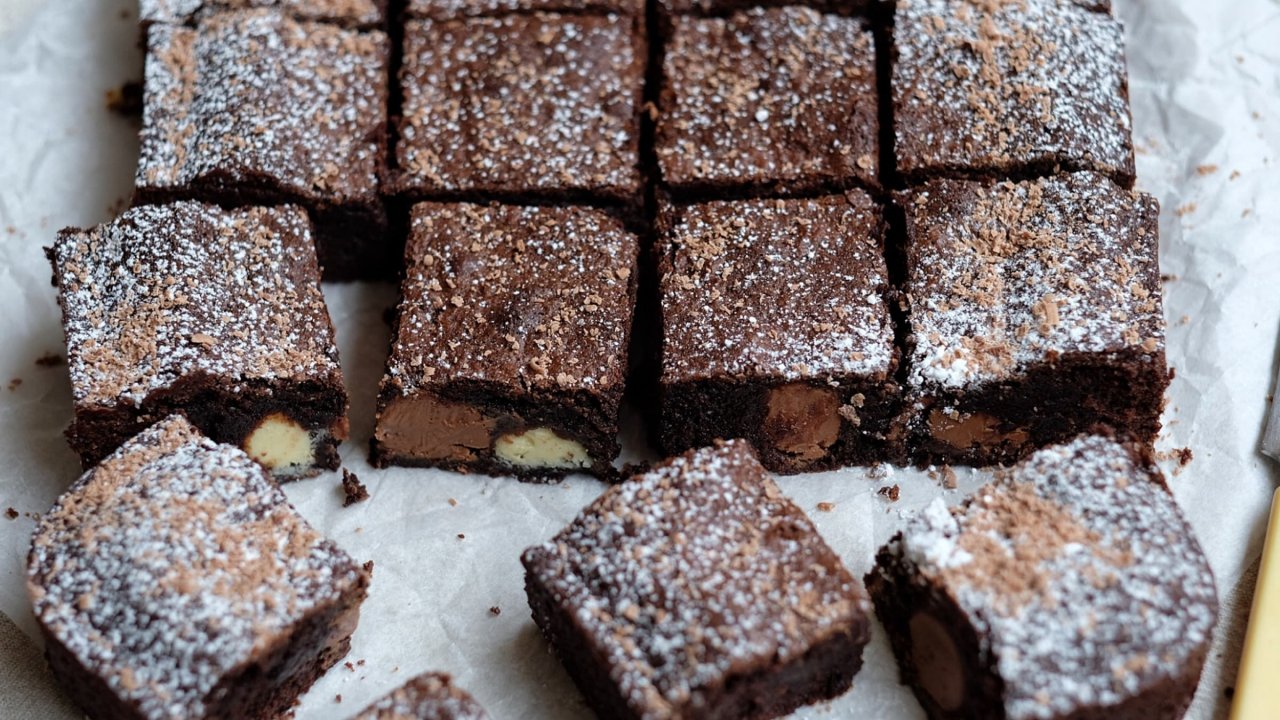 This indulgent chocolate brownie will be an absolute hit, with regular sugar substituted with monk fruit classic blend. The recipe is super easy which means your little chefs can get in the kitchen to help create this Choc Chunk Brownie.
Ingredients
1 cup White Wings plain flour, sifted
¾ cup quality Dutch cocoa, sifted
¾ cup CSR Brown Sugar
1 cup CSR Monk Fruit Classic Blend
175g unsalted butter, melted and cooled
3 eggs
1½ tsp vanilla bean paste
150g mixed choc chunks or buttons, a mixture of milk and white chocolate
1 tsp CSR Soft Icing Mixture, to serve
Choc chunks grated, to serve
Method
Preheat the oven to 160°C. Grease and completely line a 20cm square cake tin. Set aside.
Place the plain flour, Dutch cocoa, sugars, butter, choc chunks and vanilla bean paste in a large mixing bowl. Stir until well combined, squashing out any lumps in the brown sugar as you go.
Add the chocolates to the batter and stir to distribute. Place dollops of batter into the tin, use your spoon to spread to the edges of the tin and smooth the top of the brownie.
Pop in the oven and bake for 32-35 mins or until the top has dried out. Cool completely in the tin.
To serve, dust the top of the brownie with the soft icing mixture and sprinkle over the grated chocolate. Cut into 16 brownie squares and enjoy!