Butterfly Cupcakes
Prep: 15 mins
Cook: 20 mins
Servings: 12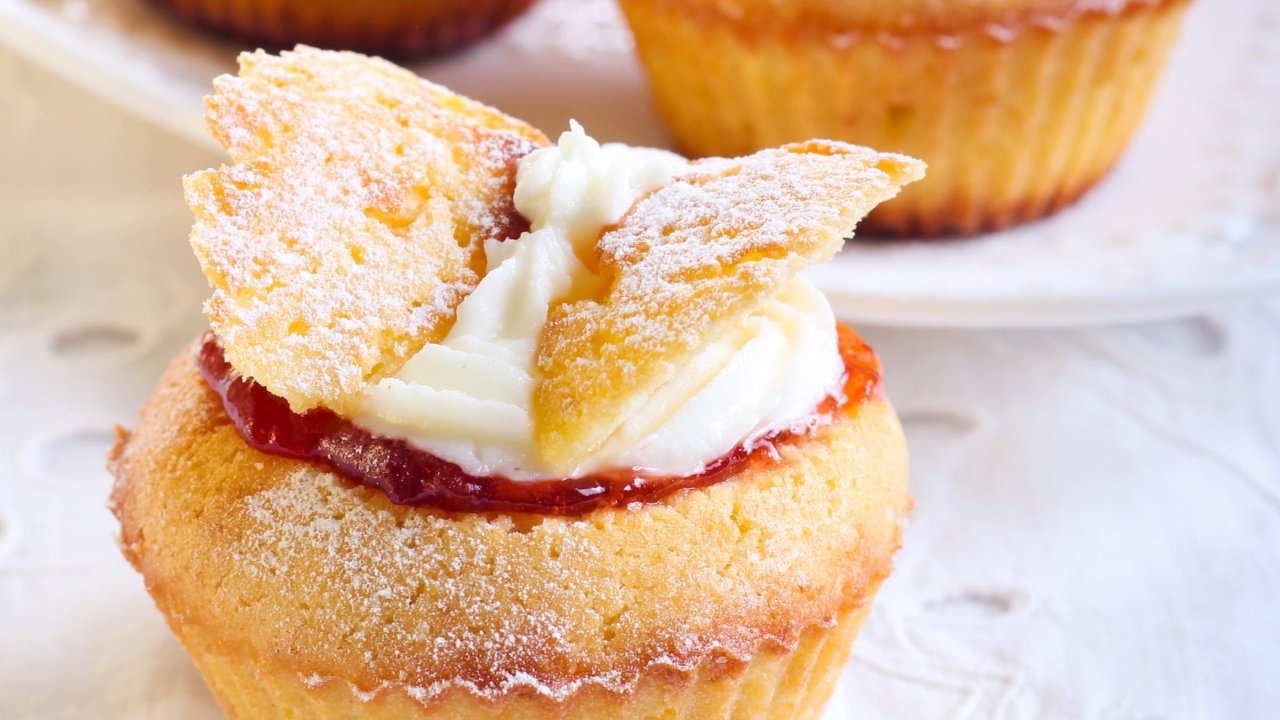 Butterfly Cupcakes are childhood favourite for many Australians.
The classic cupcakes have been featured at kids' parties for decades so why not pass on the tradition for your next party.
Our recipe for Butterfly Cupcakes uses both jam and cream for decorating but the choice is up to you.
Ingredients
To Decorate:
1 cup raspberry jam
300ml thickened cream, whipped
CSR Pure Icing Sugar, for dusting
Method
Pre-heat oven to 170°C fan-forced. Line 12, ½ cup capacity muffin pans with paper cases.
Place butter and sugar into the bowl of an electric mixer, beating until pale and creamy. Add eggs one at a time, mixing well between each addition. Mix in vanilla.
Fold in flours and milk alternately until all combined and mixture is smooth. Spoon mixture between patty cases and bake for 20-22 mins until just golden and top springs back when pressed. Remove to a cooling rack to cool completely.
Using a sharp knife, cut a 2cm-deep x 3cm-wide piece from top of each cake. Cut tops in half. Spoon 2 teaspoons jam into each hole. Spoon cream over jam. Arrange cake tops over cream to form wings. Dust with icing sugar. Serve.
Tip:
You can make 24 mini cupcakes, just reduce the cooking time to 10-12 minutes.