Berry Butterfly Cupcakes
Prep: 20 mins
Cook: 20 mins
Servings: 12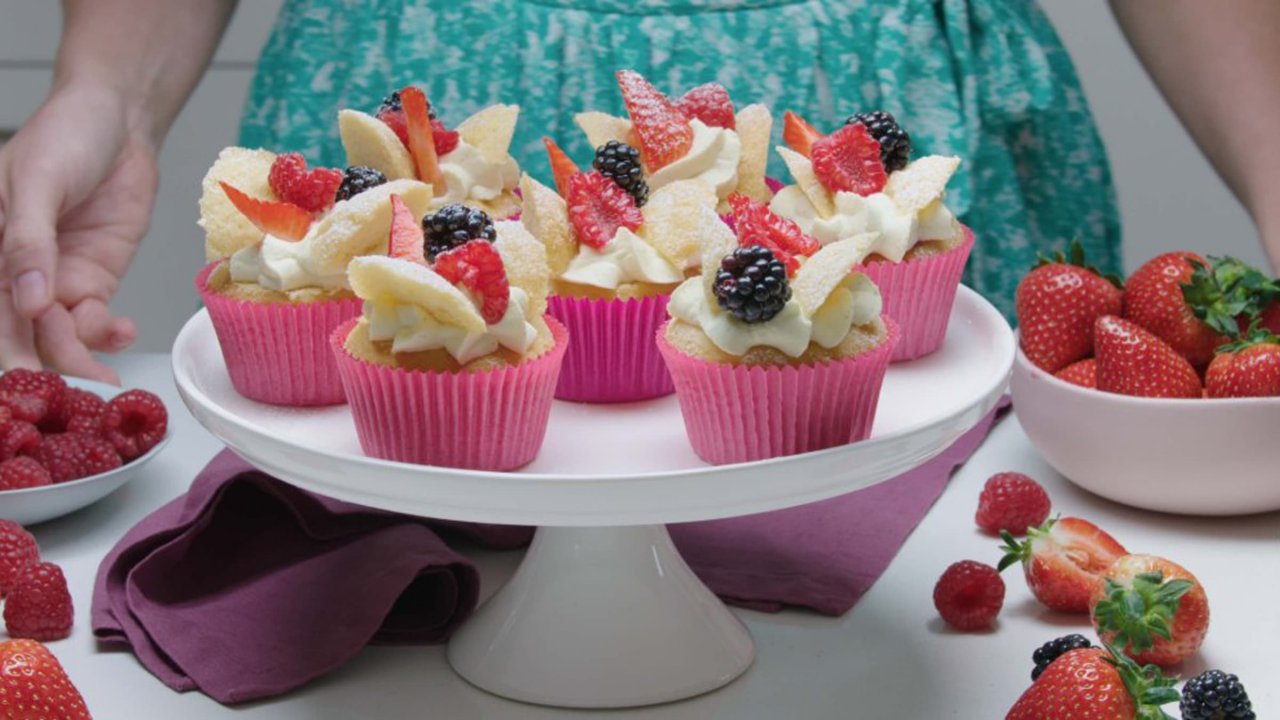 Take a trip down memory lane with these Berry Butterfly Cupcakes created in partnership with Brighter. Butterfly Cupcakes have been a birthday staple for decades. They are perfect for big and little kids and are super easy to make.
Ingredients
1¾ cups White Wings self-raising flour, sifted
¾ cup CSR Caster Sugar
2 free-range eggs
120g butter, melted
½ cup full cream milk
1 tbsp vanilla extract
300ml thickened cream
1 tbsp vanilla bean paste
1 tbsp CSR Pure Icing Sugar, plus extra for serving
½ cup raspberry or blackberry jam
2 cups fresh berries, sliced
Method
Preheat oven to 180°C. Line a 12-hole muffin tray with paper cases.
In a large bowl, mix together flour and caster sugar. Add eggs, butter, milk and vanilla. Whisk until smooth.
Spoon cake batter into prepared tray. Bake in the oven for 15-20 mins.
Make chantilly cream by whipping cream, vanilla bean paste and icing sugar to soft peaks. Transfer to a piping bag.
To construct butterfly cakes, remove the top of each cake using a serrated knife. Cut top piece in half to create 'wings'.
Remove a small amount from the centre of each cake. Fill with a teaspoon of jam. Pipe chantilly cream on top and secure wings in place
Finish with a dusting of icing sugar and slices of fresh berries in the centre. Serve immediately, or keep chilled.