Aussie Shaped Pavlova
Prep: 20 mins
Cook: 2 hours
Servings: 8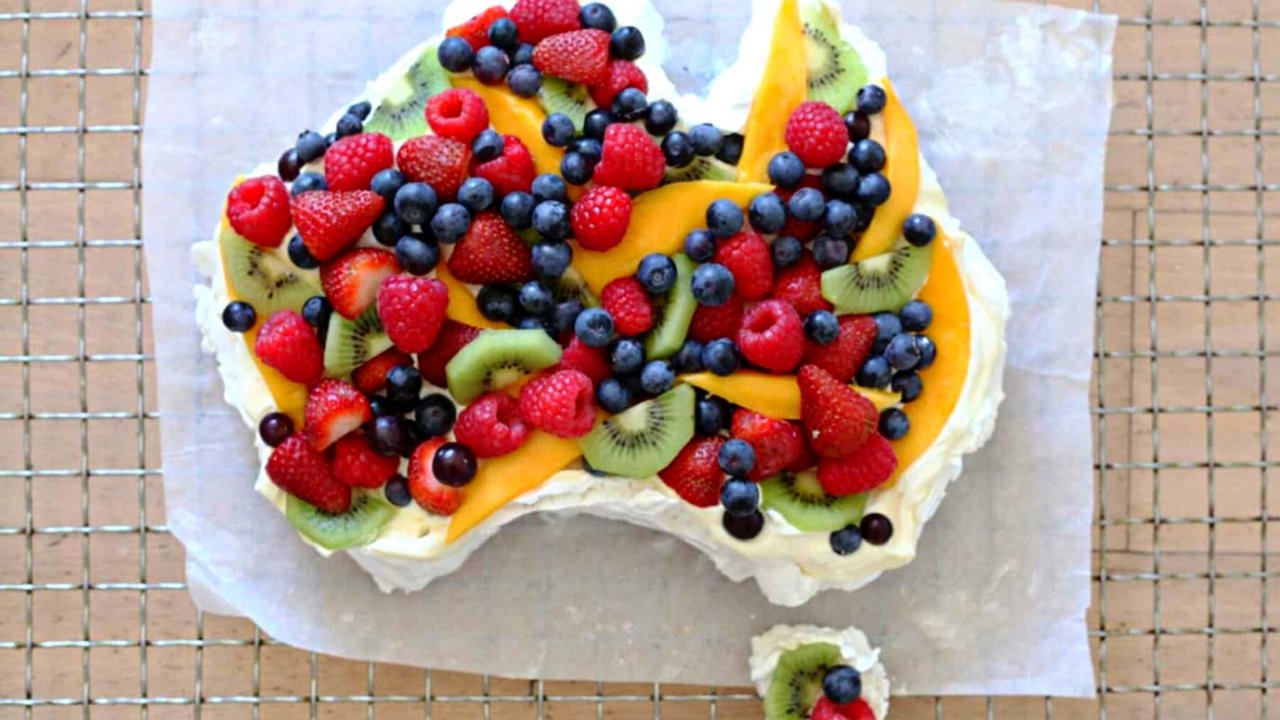 This Aussie shaped pavlova is great for Australia Day, Christmas Day or any get together that needs an Australian touch! Top with seasonal fresh fruit for an all year round dessert.
Ingredients
6 egg whites, at room temperature
1½ cups CSR Caster Sugar
1½ tbsp White Wings Cornflour
1 tsp white vinegar
Mixed fresh fruit of your choice
Method
Preheat oven to 120⁰C conventional or 100⁰C fan-forced.
Put egg whites and sugar into a large mixing bowl and beat with an electric mixer on low speed for 1 minute. Increase speed to high and beat for 15 minutes or until mixture is thick and glossy. Add cornflour and vinegar and beat on low speed for 1 minute longer.
Trace the shape of Australia with a pencil on to your baking paper, and line your baking tray with the baking paper. Spoon mixture onto your tray following the shape.
Shape the edges of your pavlova by smoothing the sides in an upward motion, towards the centre. This will help hold the shape of your pavlova.
Bake for 2 hours or until crisp. Turn oven off. Cool pavlova in oven with door ajar for 1-2 hours.
Carefully transfer pavlova to a plate. Top with fresh whipped cream and berries of your choice. Add passionfruit pulp as a finishing touch.