Apple Crumble Sponge Biscuits
Prep: 10 mins
Cook: 10 mins
Servings: 10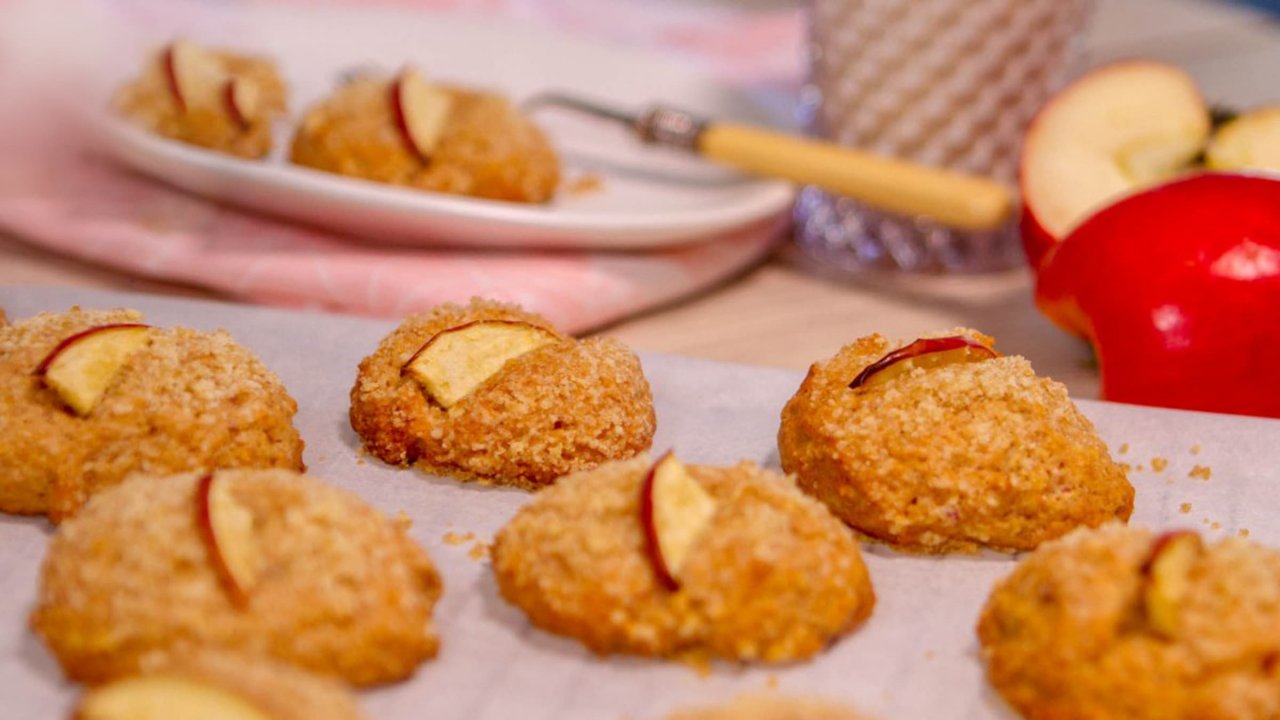 These simple yet very delicious, apple crumble sponge biscuits have a crisp outer shell and a soft cinnamon spongy inside. Nothing beats the smell of homemade freshly baked cakes or biscuits.
The CSR Raw Caster Sugar in these apple sponge biscuits, adds a soft caramel flavour, while the CSR Demerara Sugar crumble topping provides extra flavour and crunch.
Ingredients
Biscuits:
1 medium Pink Lady apple, cored and finely diced
120g butter, chilled and cut into small cubes
1 large free-range egg
75g CSR Raw Caster Sugar
1 tsp cinnamon
1 small pinch sea salt
To Decorate:
Thin slices of Pink Lady apple
2 tbs CSR Demerara Sugar 
Method
Preheat the oven to 190°C and line 2 oven trays with baking paper.
Place all the ingredients, apart from the diced apple and the egg into a food processor and mix until crumbly. You can also use your fingers to rub the ingredients together in a large bowl.
Transfer 3 tbs of the crumbly mix to a small bowl and stir in the CSR Demerara Sugar .
Add the egg, and mix scraping down the sides of the bowl at least once, until a stiff dough is formed. Add the diced apple and mix for a short time, until just mixed.
Using 2 soup spoons or a small ice cream scoop, divide the dough into 16 rough balls and transfer to the trays, allowing a gap of about 4cm between each one.
Scatter each ball of dough with a little of the Demerara Sugar crumble, for added crunch, and decorate each biscuit with a small piece of sliced apple with red skin.
Bake for 10-12 min or until lightly golden brown. Allow to cool slightly on the baking tray before transferring to a cooling rack.