Upside Down Apple Cake
Prep: 15 mins
Cook: 40 mins
Servings: 8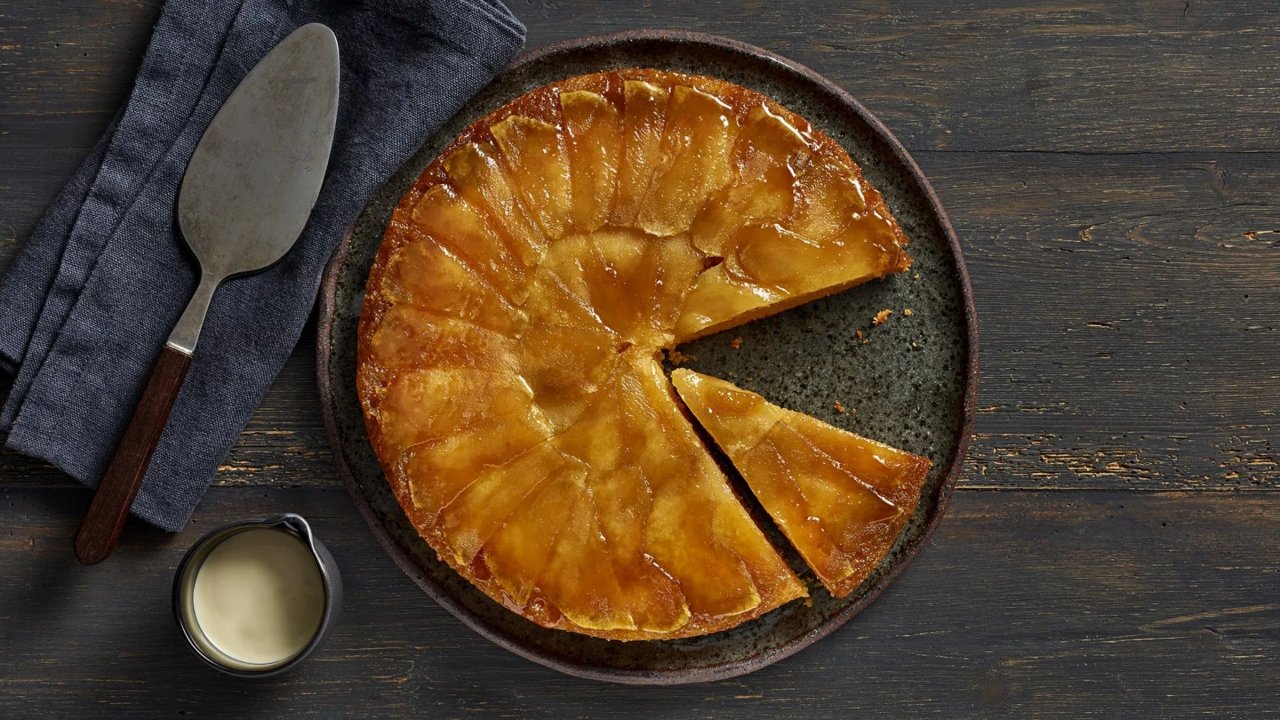 With a sticky toffee top, this Upside Down Apple Cake is both beautiful and delicious. The Muscovado Sugar in this recipe adds a rich toffee flavour which perfectly caramelises the apples. Just add a dollop of cream or ice-cream and dessert is served.
Ingredients
¾ cup CSR Muscovado Sugar
1 Granny Smith apple, peeled, cored and finely sliced
185g butter, softened
½ cup CSR Muscovado Sugar
2 extra large eggs
½ cup almond meal
Method
Pre-heat oven to 160°C fan-forced. Lightly oil and line the base and sides of a 22cm spring form pan.
Place muscovado sugar with 2 tablespoons water in a small saucepan, bring to the boil and simmer until turning golden. Remove from heat and tip into base of prepared pan. Allow to cool. Arrange apple slices onto toffee slightly overlapping.
Using electric beaters, mix the butter and sugar until pale and creamy. Add eggs one at a time, mixing well between additions. Fold in flour and almond meal and mix until smooth.
Spoon batter over apples and bake for 35-40 mins until cooked through. Set aside for 10 mins, before inverting onto a platter. Serve warm with cream or ice-cream.