Triple Chocolate Cookies
Prep: 15 mins
Cook: 10 mins
Servings: 12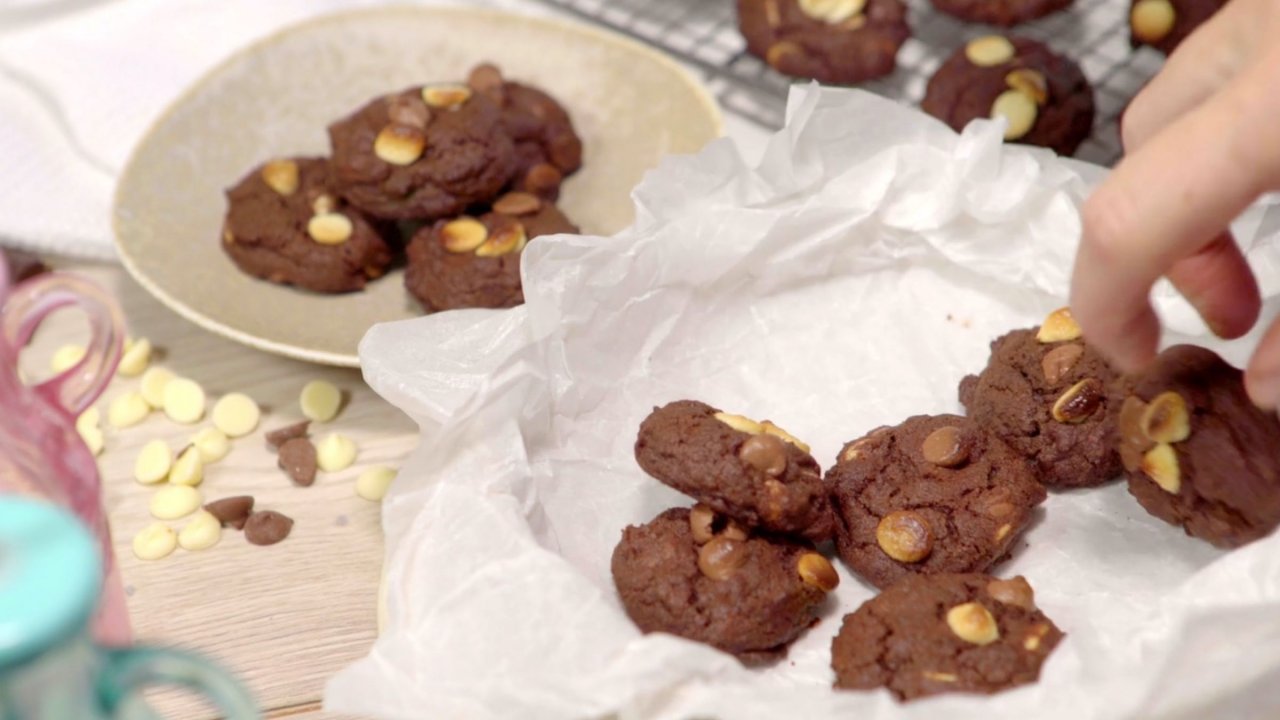 Deliciously satisfying and quick and easy to make, these triple chocolate cookies have a soft, slightly chewy center and are intensely chocolatey.  A chocolate-lover's dream!
The rich dark sweetness of CSR Dark Muscovado Sugar really brings out the chocolate flavour.
Ingredients
125g butter, softened
½ cup CSR Brown Sugar
½ cup CSR Muscovado Sugar
1 egg, lightly beaten
1 tsp vanilla extract
60g dark chocolate, melted and slightly cooled
200g self-raising flour, sifted
3 tbsp cocoa
½ tsp salt
¼ tsp baking powder
¼ tsp baking soda
100g milk chocolate chips
75g white chocolate chips
Method
Preheat the oven to 170°C and line 2 large baking trays with silicon sheets or baking paper.
Fit a stand mixer with the flat attachment. Add the butter and sugar to the bowl and beat for about 3 mins, or until light and fluffy. Then add the egg, melted chocolate and vanilla extract, beating until well combined.
In a separate large bowl, stir together the flour, cocoa, salt, baking powder and baking soda.
With the mixer on a low speed, add the flour mixture, one tablespoon at a time to the wet mixture and process slowly until combined. Turn the speed up and process for another 2-3 mins to form a very thick smooth dough.
Add both the milk and white chocolate chips and process slowly until fully combined. Using either a 4cm ice cream scoop or clean hands, roll the chocolate chip dough into balls approximately 4cm wide. Place on the lined trays with a 4cm gap between each biscuit, to allow for expansion as they cook.
Bake for 10 mins or until the top cracks but the biscuit is still soft in the center.
Remove from the oven and allow to cool on the tray for at least 10 mins before transferring to a wire rack.