Thai Chicken Coconut Curry
Prep: 20 mins
Cook: 20 mins
Servings: 4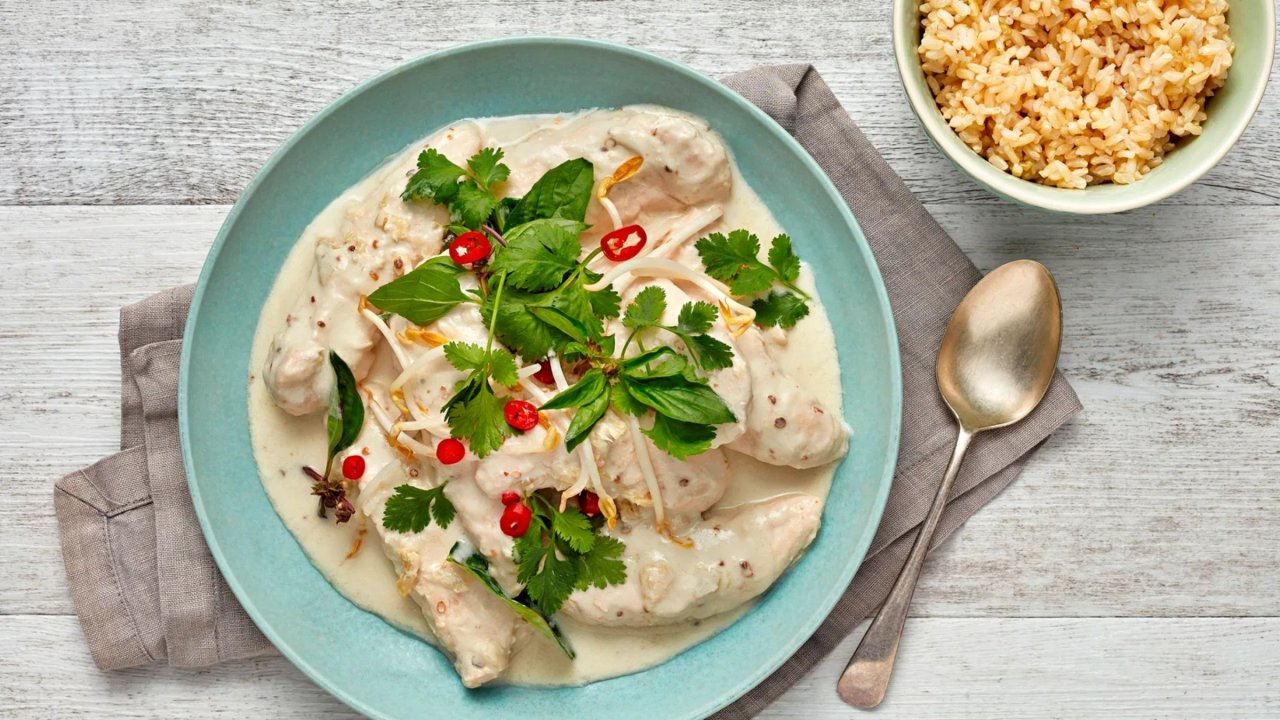 All the flavour but with lower GI, this lighter Thai Chicken Coconut Curry is a delicious dinner in under 40 minutes. It takes on traditional Thai cooking by using sugar in the spiced sauce.
Ingredients
1 tsp coriander seeds
2 cloves garlic, chopped
2cm piece ginger, chopped
2 tsp oil
400ml coconut milk
½ cup chicken stock
1 lemongrass, white portion halved lengthways
3 kaffir lime leaves, scored
600g chicken tenderloins
1 tbsp fish sauce
3 tsp CSR Low GI Sugar
To Serve:
Beanshoots
Coriander
Thai basil
Lime wedges
Brown rice
Method
Place coriander seeds into frying pan and lightly toast. Remove and grind in a mortar and pestle with the garlic and ginger.
Heat oil in frying pan and add paste. Cook for several minutes until fragrant. Add coconut milk, stock, lemongrass and lime leaves.
Place chicken into coconut mixture and gently cook for 10 mins until chicken is cooked through, without bringing liquid to a boil. Stir in fish sauce and sugar. Cook a further 2-3 mins.
For serving, garnish chicken with beanshoots, coriander and thai basil. Squeeze with lime and accompany with rice and vegetables.