Texan Chilli Beans
Prep: -
Cook: -
Servings: -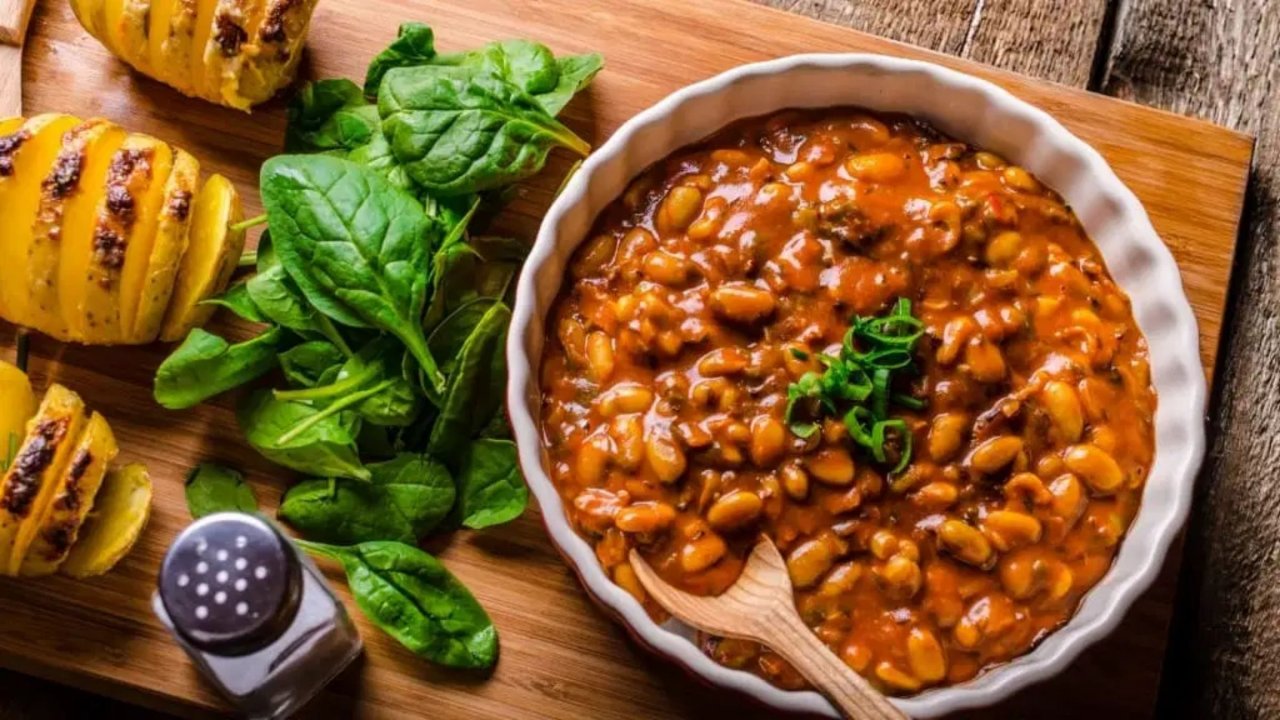 Hearty beans with bacon flavor, Texan Chilli Beans are best served with crusty bread or baked potatoes to soak up the sauce!
Ingredients
2 420g cans white canellini beans or baked beans in tomato sauce
6 rashers lean rindless bacon, chopped
2 tbs oil
2 onions, chopped
2-3 garlic cloves
1 420g can chopped tomatoes
1/2 cup ketchup or tomato sauce
2 tbs CSR Dark Brown Sugar
2 tsp chilli powder
1 tsp ground cumin
1 tbsp malt vinegar
salt and pepper to taste
2 cups beef or vegetable stock
Method
Place the beans in a large saucepan. Stir in the bacon pieces, oil, onion and garlic. Stir over a medium heat for 3 – 5 mins then add the other ingredients. Stir until it comes to the boil then turn down the heat and simmer for 15 – 20 mins, stirring often. Serve in small bowls or mugs with optional chopped parsley and grated cheese sprinkled over. Great with toasted crusty bread.