Tahini Cookies
Prep: 15 mins
Cook: 15 mins
Servings: 30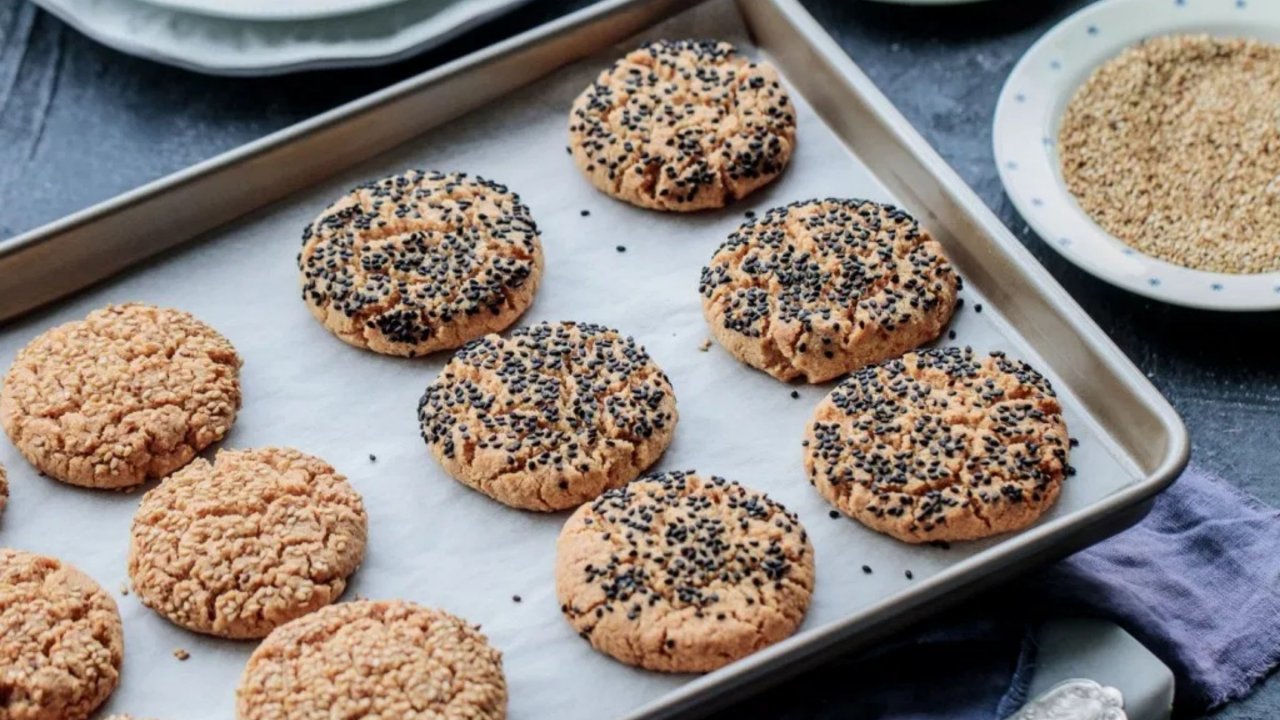 Made by dynamic duo Sammy & Bella from My Kitchen Rescue, these Tahini Cookies taste just like peanut butter cookies but are nut-free and egg-free! Great for those with allergens.
Ingredients
1 tsp baking powder
½ tsp salt
¾ cup unsalted butter, room temperature
¾ cup CSR Low GI Sugar
¾ cup tahini
¼ cup black sesame seeds
¼ cup white sesame seeds
Method
Preheat oven to 170° and line two flat baking trays with baking paper.
Whisk flour, baking powder, and salt in a medium bowl.
In a separate bowl, beat butter and sugar in a large bowl, using an electric mixer on medium speed until light and fluffy - about 3 mins.
Beat in tahini, then add dry ingredients in 2 batches, beating after each addition until fully combined. Dough will be slightly sticky.
Place sesame seeds in a small bowl. Scoop out heaping tablespoons of dough and roll into balls. Dip tops of balls in sesame seeds, pressing to adhere, and place, sesame side up on lined baking sheets, spacing about 3cm apart.
Bake cookies until golden brown, 13–15 mins. Let cool on baking trays (cookies will firm as they cool).