Sticky Date Pudding
Prep: 20 Minutes
Cook: 55 Minutes
Servings: 8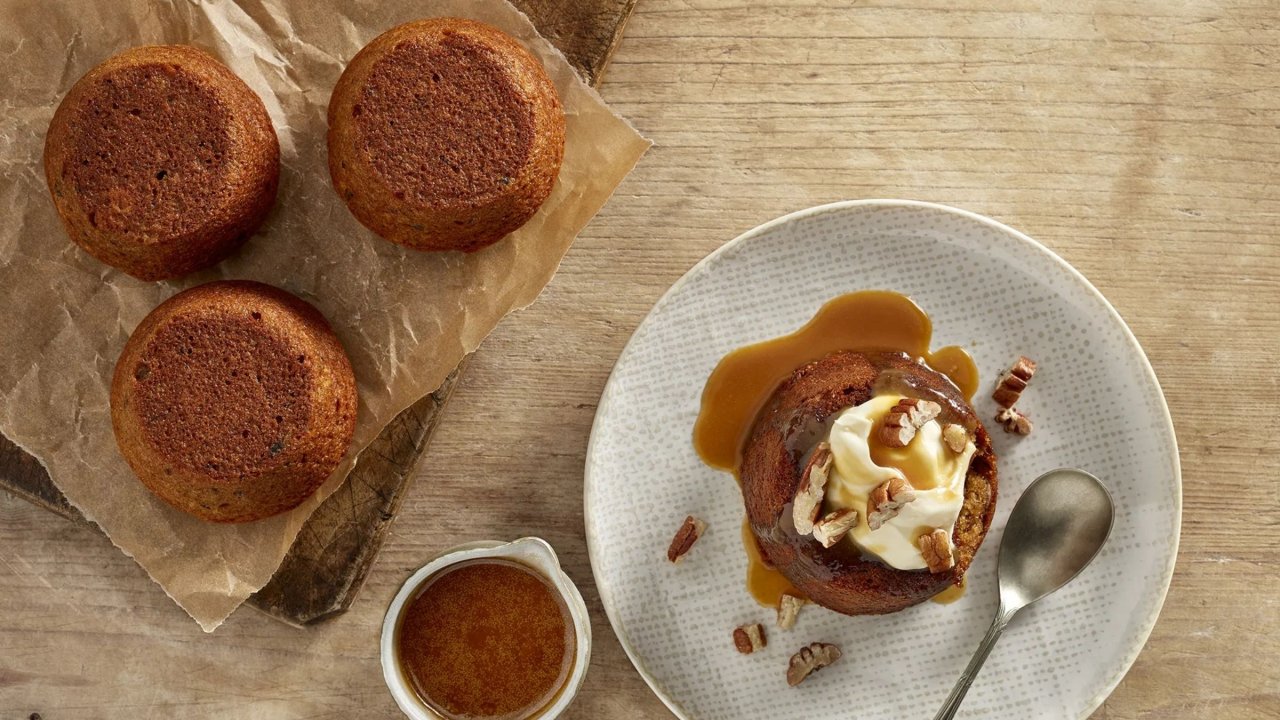 Winter warming desserts don't come much better than Sticky Date Pudding. The pudding base soaks up the delicious gooey butterscotch sauce so make sure to pour a generous serving.
Ingredients
1¼ cups pitted dates, chopped
1¼ cups boiling water
1 tsp baking soda
60g butter, chopped
¾ cup CSR Brown Sugar
1 tsp vanilla essence
2 eggs
Butterscotch Sauce
2 cups CSR Brown Sugar
250ml cream
50g butter
1 tsp vanilla essence
Method
Preheat oven to 160°C fan-forced and grease and line the base of a 20cm cake tin.
Combine dates, boiling water & baking soda in bowl. Allow to stand for 30 mins.
Cream butter, CSR Brown Sugar and vanilla until pale and creamy. Add eggs separately, beating well after each addition.
Mix through date mixture and flour until well combined. Spoon mixture into prepared cake pan. Bake for 35-45 mins or until a skewer comes out clean.
For the butterscotch sauce, combine all ingredients in a saucepan over medium heat stirring regularly until sauce comes to the boil. Reduce heat and simmer until sugar has dissolved and butter has melted.
Pierce pudding all over with a skewer. Pour ½ cup of warm sauce over warm pudding. Stand for 10 mins. Cut into wedges. Serve with remaining sauce.