Sticky Cider Mustard Pork Ribs
Prep: 10 mins
Cook: 150 mins
Servings: 4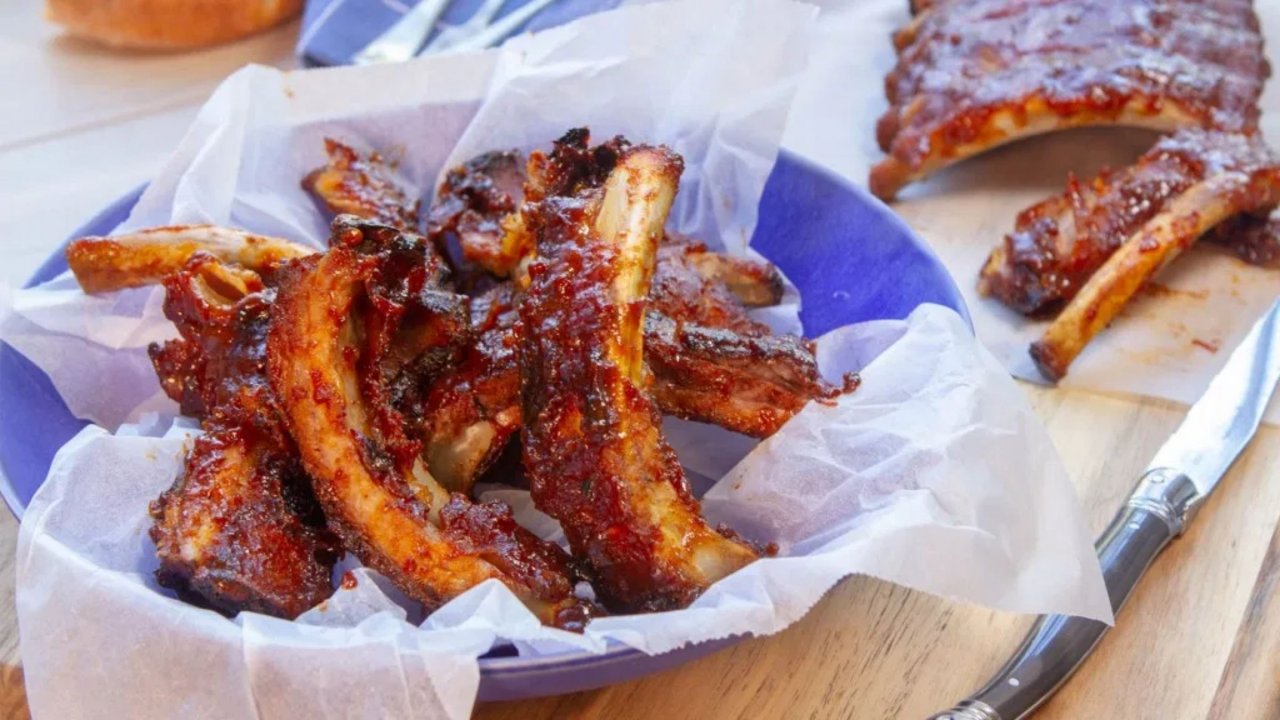 Delicious and moorish, our sticky cider mustard pork ribs are finger licking good. Perfect cooked in a slow cooker and great for entertaining. Be warned…once you start, it's hard to stop and have plenty of napkins on hand.
CSR Treacle adds a dark smoky base note to these ribs, while the CSR Brown Sugar gives the dry rub and baste a sweet caramel flavour to balance the chilli.
Ingredients
2kg or 4 racks of pork baby back ribs
Dry Rub:
½ cup CSR Brown Sugar
3 tbsp sweet smoked paprika
2 tbsp English mustard powder
2 tsp garlic powder
2 tsp celery salt
Baste:
1 cup American mustard
⅔ cup cider vinegar
2 tbs CSR Treacle
¼ cup CSR Brown Sugar
3 tbsp Worcestershire sauce
2 tbsp (or to taste) hot chilli sauce
Method
Preheat oven to 160°C.
Combine CSR Brown Sugar, paprika, mustard, garlic powder and celery salt together, and rub all over the ribs.
Place the ribs in 1 large roasting pan (use 2 if they won't fit) adding enough water to just cover the bottom of the pan. Cover first with baking paper (to stop the ribs sticking to the foil) then with foil, seal firmly, bake for about 2 hours or until the meat is almost falling off the bone. (Add more water as required)
Baste:
In a heavy bottomed pan on a medium heat, combine the American mustard, cider vinegar, CSR Treacle, CSR Brown Sugar, Worcestershire sauce and chilli sauce. Stir occasionally for 10 mins or until the sugar is dissolved.
Remove the ribs from the oven and brush generously with the baste, then grill or BBQ ribs on both sides until they are sticky and golden brown.