Spiced Nut Mix
Prep: 5 Minutes
Cook: 45 Minutes
Servings: 8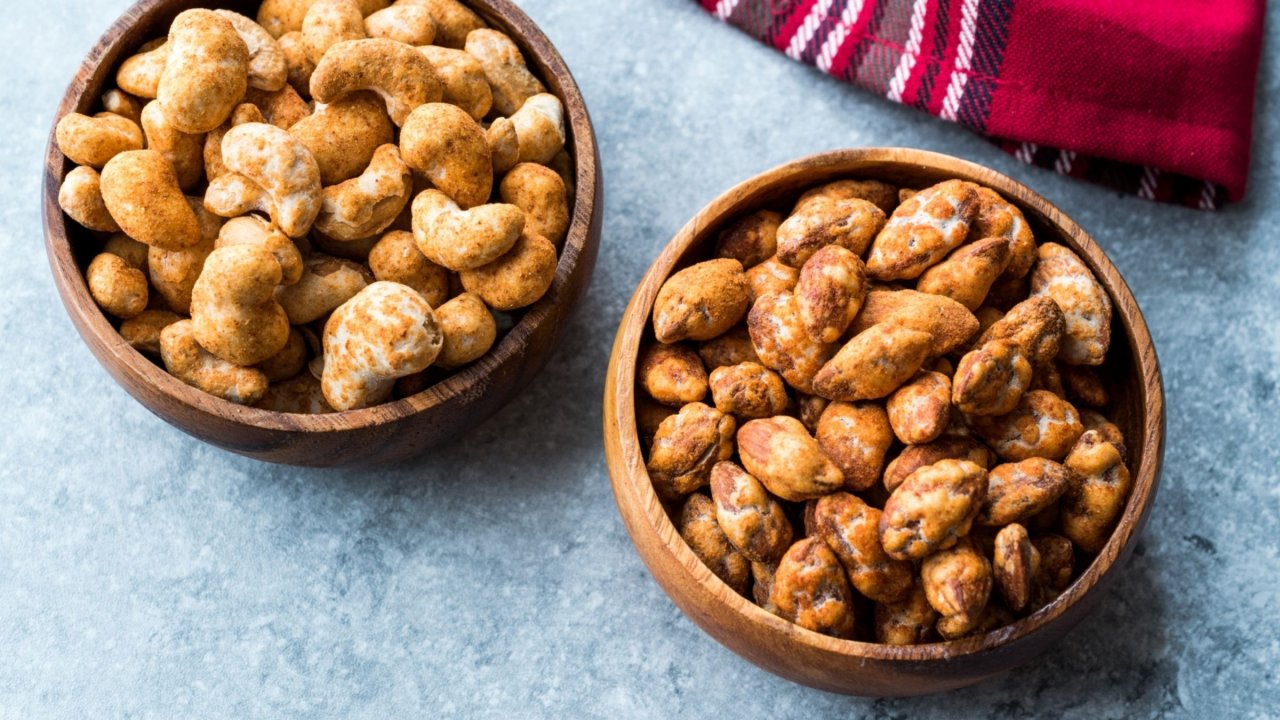 Forget buying expensive nut mixes, make it yourself with this Spiced Nut Mix recipe. This recipe by Mumma's Country Kitchen combine sweet and spice for a delicious nutty snack.
Ingredients
½ cup CSR Muscovado Sugar
1 tbs sea salt flakes
2 tsp ground cinnamon
1½-2 tsp hot chilli powder (optional)
½ tsp white pepper
½ tsp smoked paprika
1 egg white
2 cups raw cashews
1½ cups raw almonds
½ cup raw brazil nuts
Method
Preheat the oven to 150 ̊C. Line and lightly grease a large oven tray and set aside.
Place the CSR Muscovado Sugar, salt and spices in a small bowl and mix well.
In a medium bowl, whisk the egg white until it is frothy. Add the nuts and spice mixture. Stir until the nuts are completely smothered in the sugar 'n' spice mixture.
Place the nuts on the tray and roast for 40-45 mins, turning them once at about the 25 min mark. They are ready when they are lovely and crispy.
Allow to cool on the tray. The nuts can be served warm or alternatively stored in an airtight container once they have completely cooled.