Russian Fudge
Prep: -
Cook: -
Servings: -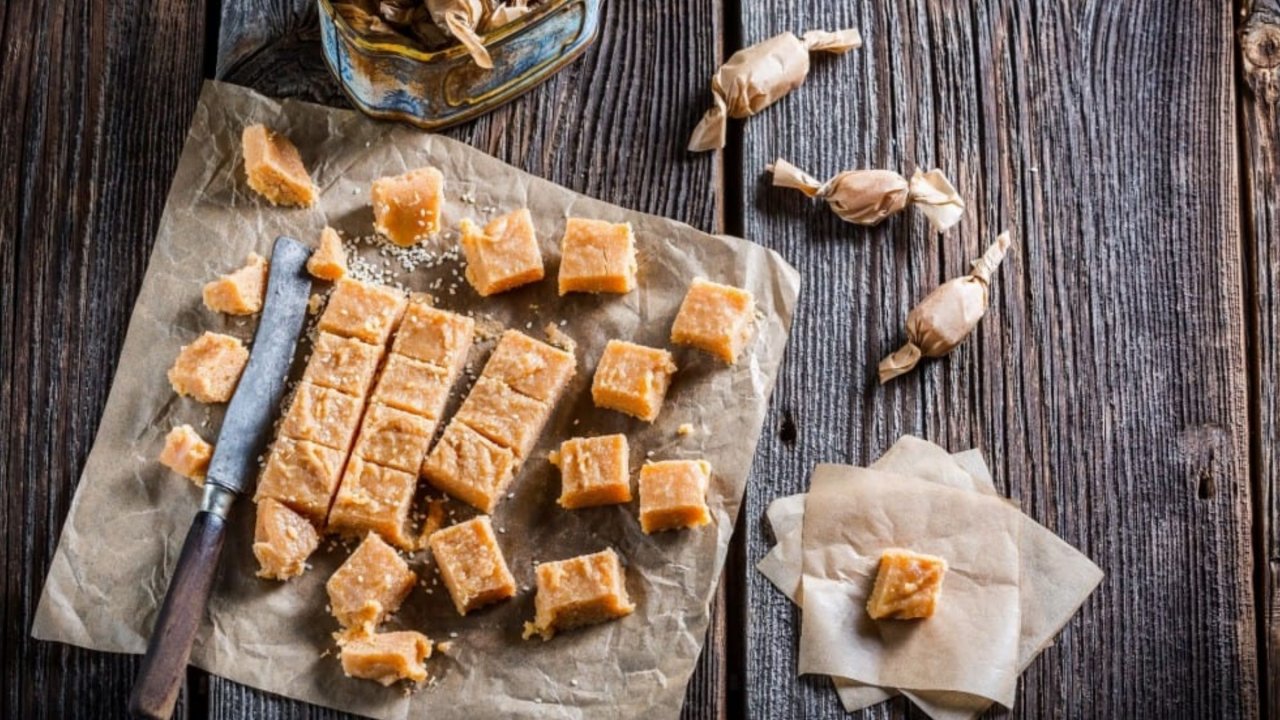 Chewy, delicious and easy to make, Russian fudge is a childhood classic. Package up in bits of baking paper and you've got a beautiful home-made gift.
Ingredients
3 1/2 cups CSR White Sugar
125g butter
3 tbsp CSR Golden Syrup
1/2 cup milk
1/2 tsp salt
200g sweetened condensed milk (half a standard tin)
2 tsp vanilla essence
Method
Place all the ingredients except the vanilla, into a medium-heavy saucepan. Warm over a gentle heat until the CSR White Sugar has dissolved. Bring to a gentle boil and cook for about 15 — 20 mins, until it reaches the soft ball stage (120°C).
Remove from the heat and add the vanilla. Beat until the fudge is creamy and thick and has lost its gloss. Pour into a greased 20 cm cake pan. Score the top and break into pieces when cold.