(Rose)merry Christmas Cocktail by The George On Collins
Prep: -
Cook: -
Servings: -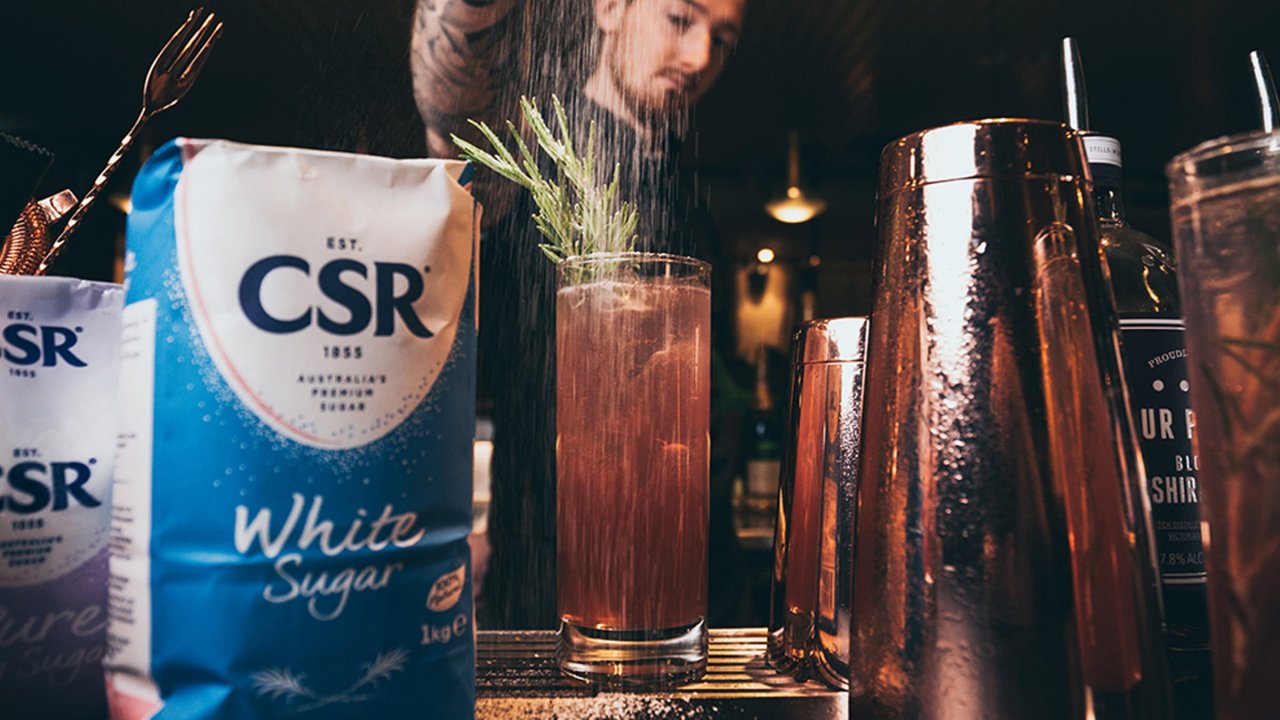 This cocktail is all about celebrating that we've made it through a tough year and we can now get together with our loved-ones for a drink and Christmas cheers!
The inclusion of CSR Sugar in the syrup gives this cocktail its delicious sweetness, while the CSR Sugar coated rosemary Christmas tree is the cherry on top!
From mixologist Oliver Macmahon and The George on Collins team. @thegeorgeoncollins
Ingredients
30ml Four Pillars Bloody Shiraz Gin
15ml Cointreau
20ml lemon juice
Cubed ice
Soda water
Lavender-Infused Sugar Syrup:
100ml hot water
100g CSR White Sugar
5-8 lavender stalks
To Garnish:
Rosemary sprig
CSR Pure Icing Sugar
Method
First up, make the delicious lavender-infused sugar syrup by combining equal amounts of CSR White Sugar with hot water and giving it a good stir. Add the lavender stalks, let the mixture sit for 1 hour to cool then strain the lavender.
Take a highball glass or any tall 240mL glass and combine the Gin, Cointreau and lemon juice.
Fill with ice and stir (with Christmas glee!)
Top with soda water.
Garnish with a rosemary sprig and dust with CSR Icing Sugar to create a magical snow-covered Christmas tree. Pro tip: use a stainless steel shaker or small sieve for easy application and maximum snow coverage!