Rich Fruit Cake
Prep: -
Cook: -
Servings: -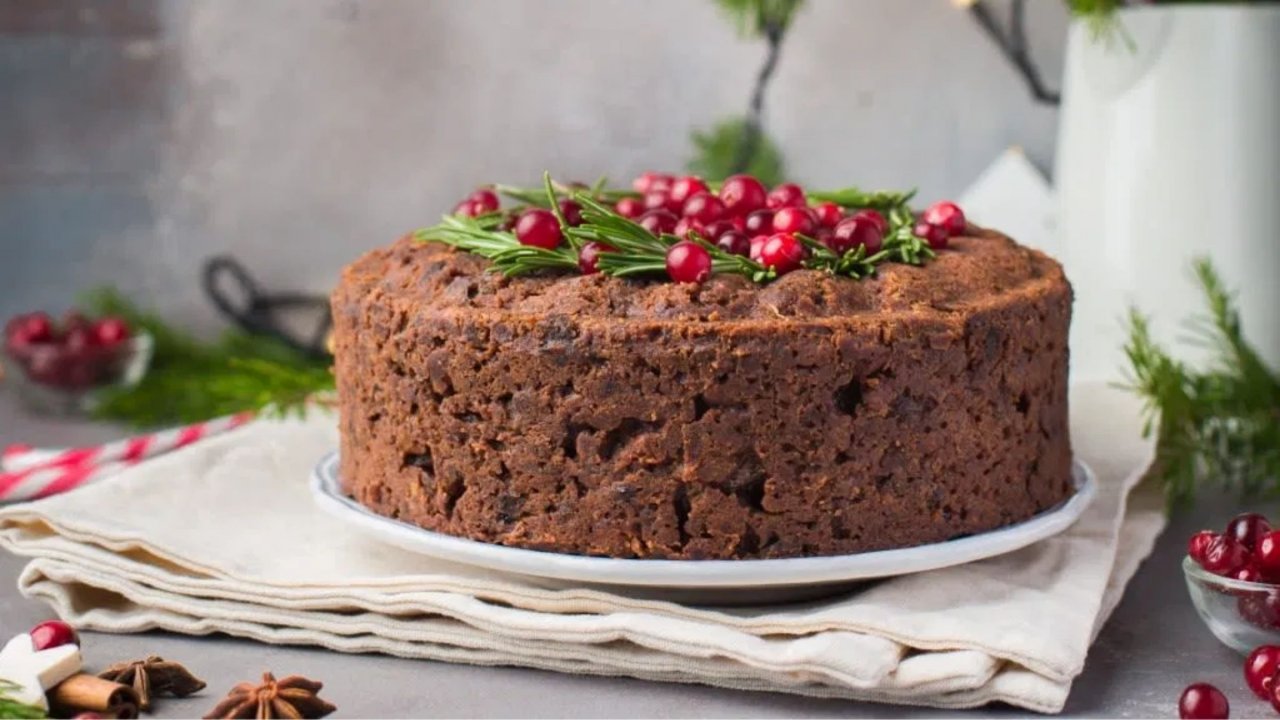 A rich fruit cake is traditional for Wedding or Christmas celebrations but you don't need an excuse to make it! Serve with warm custard or a dollop of cream.
Ingredients
1.5kg mixed dried fruit
250g glace cherries, red & green mixed
100g mixed peel
1 tbs grated orange rind
1 tbs grated lemon rind
1/2 cup brandy or dark rum
500g butter
1 1/2 cups CSR Dark Brown Sugar
8 eggs
2 bananas
1 tsp vanilla essence
4 cups flour
1 cup self-raising flour
Method
Preheat the oven to 150°C and line a 25cm deep cake tin with two layers of brown paper and one layer of grease proof paper.
Place the mixed fruit, cherries, mixed peel, orange rind, lemon rind and brandy or rum in a large bowl and mix well. Cover and leave overnight.
Cream butter and CSR Dark Brown Sugar until it is light and fluffy, add the eggs one at a time, beating well after each addition, and then add the bananas and vanilla essence.
Stir in the fruit mixture, mix well and add the flour. Mix until well combined.
Bake for approximately three and a half hours, or until a skewer inserted into the middle of the cake comes out clean.