Plum Galette
Prep: 40 mins
Cook: 90 mins
Servings: 8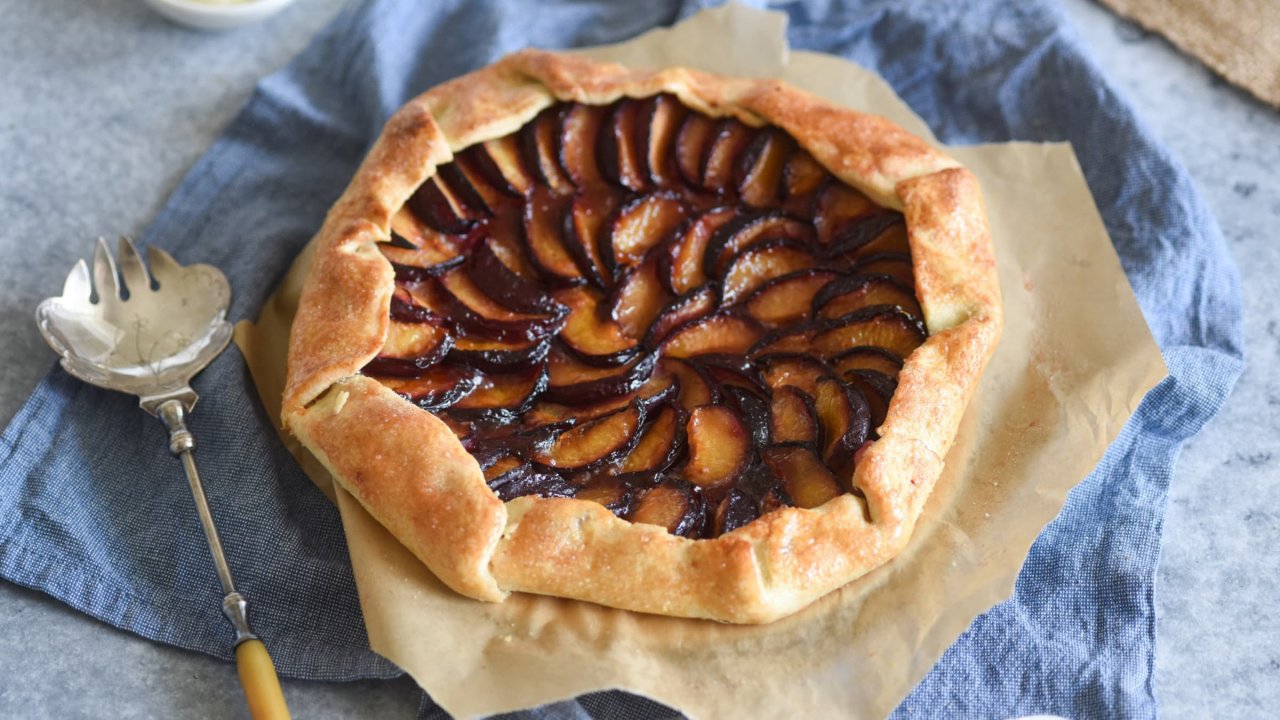 This Plum Galette is super easy and has a beautiful end result. Created by Lisa Eat World, this plum galette recipe makes the perfect autumnal dessert or afternoon tea treat. Unlike traditional pies or tarts, galette is a lighter and easier base that is essentially a flat cake.
Ingredients
Pastry Dough:
1¼ cups White Wings plain flour
1 tbs CSR Caster Sugar
Pinch of salt
110g unsalted butter, very cold, cubed
¼ cup iced water
1 egg yolk, slightly beaten
1 tbs CSR Raw Sugar
Filling:
600g plums de stoned, quartered and cut into thin wedges
¼ cup CSR Caster Sugar
¼ cup of ground almonds
2 tbs plain flour
1–3 tbs of plum jam
Method
To make the pastry, combine the flour, salt, sugar and very cold butter in a food processor and process until fine crumbs form. Sprinkle the iced water over the flour mixture and pulse slightly until the dough just comes together into a ball.
On a lightly floured surface slightly knead the dough and press it into a flat disc and refrigerate (covered) for at least 30 mins (ideally 1 hr).
Preheat the oven to 180°C fan-forced.
To assemble the galette, roll out the cold dough on a sheet of baking paper to a round of approx 30cm. Lightly score a 2 inch border the whole way around the pastry round.
In a small bowl, combine the sugar with the ground almonds and flour. Spread this mixture evenly over the dough to within 2 inches of the edge. Arrange the plum wedges on top.
Gently fold pastry over the pastry border, overlapping the edges as much as possible and gently press the folds together.
Brush the folded edges of the crust with the egg yolk and sprinkle with sugar and bake for 30–40 mins, or until the crust is golden brown. Spread plum jam evenly over the plums.
Allow to cool for 5 mins then serve with cream or ice cream.