Pavlova Roll
Prep: 45 mins
Cook: 10 mins
Servings: 8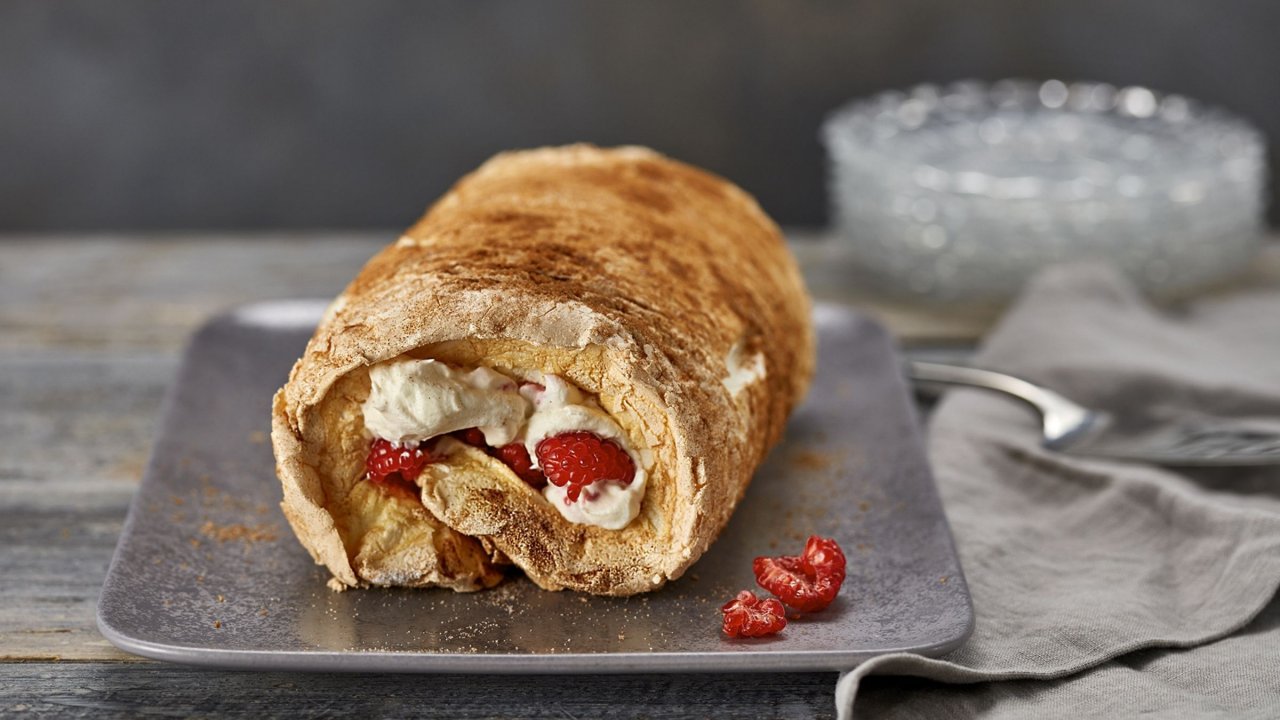 Whether it's in a stack or roll or covered with berries and cream, Pavlova is always a hit. This Pavlova Roll recipe came from Naomi for our Love, Mum eBook: "Mum developed our love of baking when we were little and I am now trying to pass on that love"
Ingredients
Meringue:
Cinnamon Sugar:
3 tsp CSR Caster Sugar
1 tsp cinnamon
Filling:
1 cup cream, whipped
Raspberries
Passionfruit pulp
Mango
Method
Pre-heat oven to 170°C fan-forced. Lightly spray a 31 x 22cm swiss roll or lamington tin with oil and line with baking paper, extending paper 3-4cms beyond the tray. Lightly spray paper and dust evenly with the corn flour.
For the meringue, beat egg whites using an electric mixer until stiff peaks form. Gradually add sugar, continuing to beat until dissolved. Spread meringue evenly into the prepared tray.
For the cinnamon sugar, combine ingredients and mix well. Sprinkle evenly over the meringue and bake for 8-10 mins or until firm. Remove from oven and allow to cool slightly. Cover with a sheet of baking paper then turn onto a cooling rack to cool completely.
Once cooled, spread cream ⅔ of the way up the meringue from the short side and scatter with chosen fruits. Using the baking paper underneath as a guide, roll the meringue from the short end up to form a roll. Place onto a serving platter and serve immediately.