Orange Poppy Seed Loaf
Prep: 10 mins
Cook: 50 mins
Servings: 8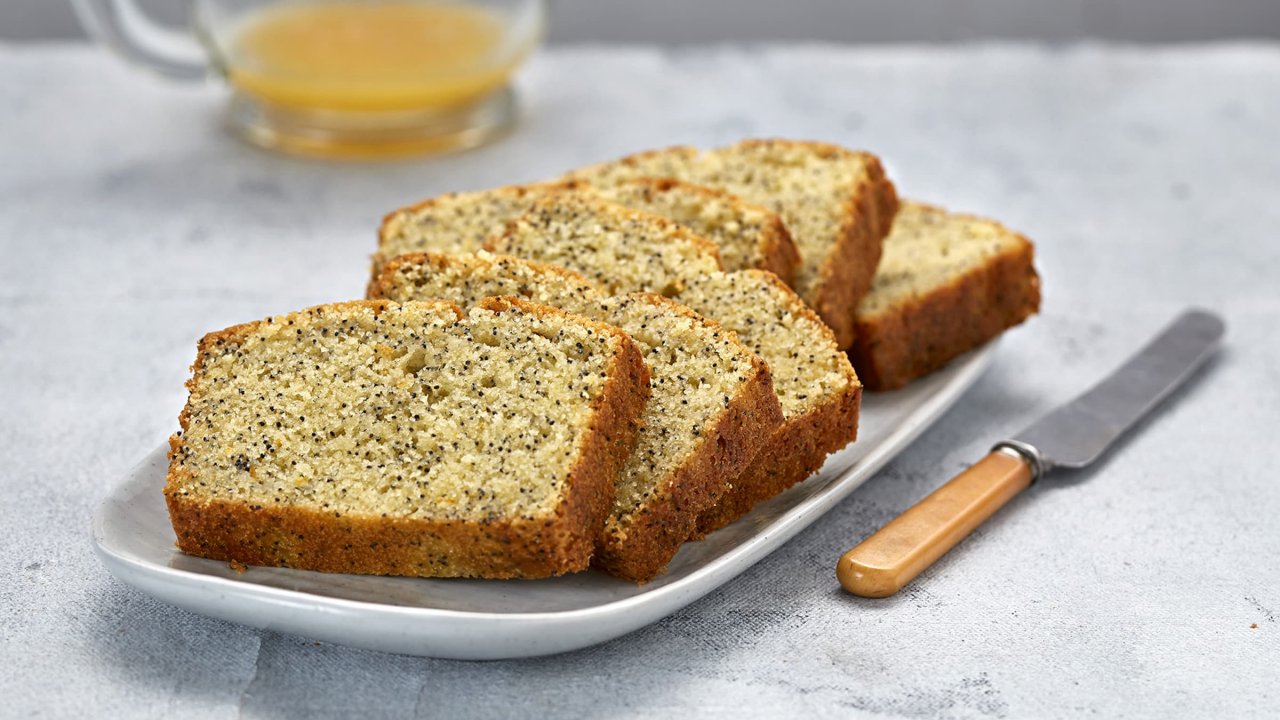 Whether it's in a cake, loaf or muffin, Orange Poppy Seed is always a hit in baking. Create our Orange Poppy Seed Loaf with just 7 ingredients in 60 minutes for a 10/10 taste.
Ingredients
175g butter, diced and softened
¾ cup CSR Caster Sugar
2 tsp finely grated orange rind
2 extra large eggs
1½ cups White Wings self-raising flour
2 tbsp poppy seeds
⅓ cup milk
⅓ cup orange juice
Method
Pre-heat oven to 160°C fan-forced. Lightly grease and line a 10 x 20cm loaf tin.
Beat together the butter, sugar and orange rind in the bowl of an electric mixer until pale and creamy. Add eggs one at a time until well combined.
Fold in the flour and poppy seeds, followed by the milk and juice. Continue mixing until batter is smooth.
Pour into prepared tin and bake for 50 mins until golden and cooked through. Allow to cool for 15 mins before removing from tin and cooling completely on a wire rack.