No Bake Peach Melba Cheesecake
Prep: 30 mins
Cook: -
Servings: 8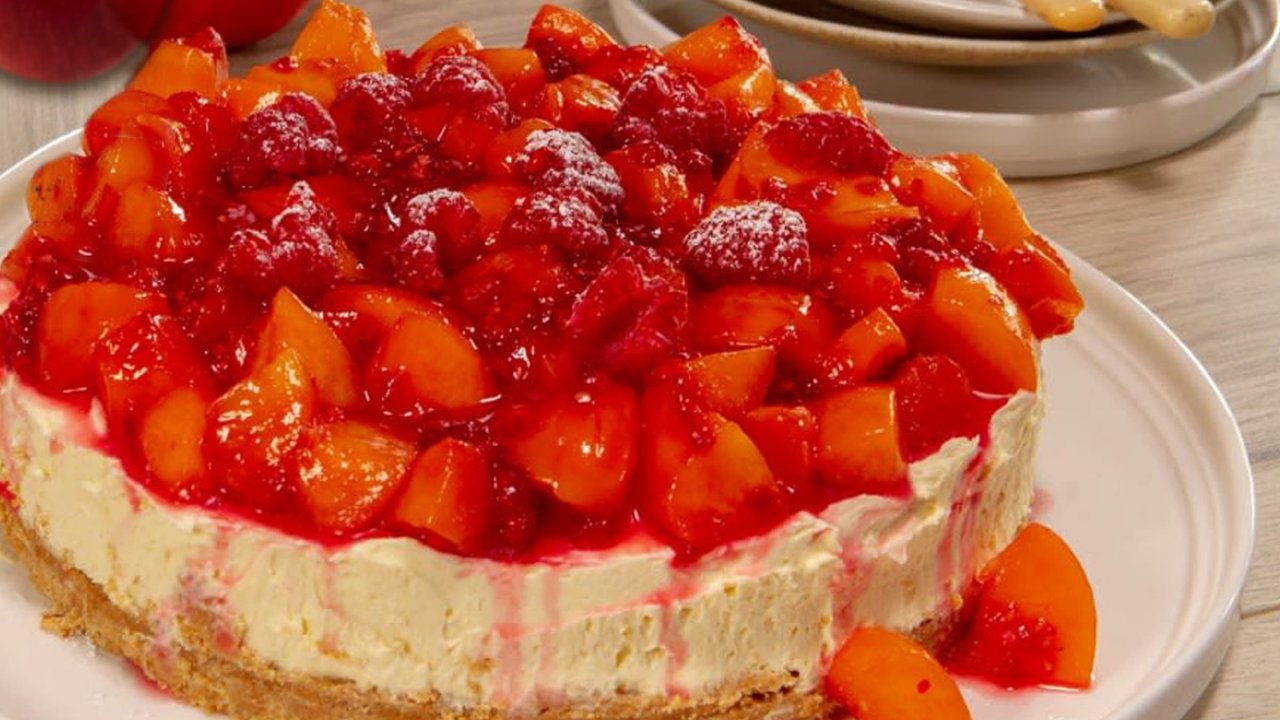 We've got the easiest cheat recipe for no-bake cheesecake. We've topped ours with tangy Peach Melba topping. What would you top it with? This No Bake Peach Melba Cheesecake will disappear right before your eyes.
Tasting notes: The CSR Icing Sugar blends instantly to sweeten the mascarpone cream filling in this easy recipe.
Ingredients
Biscuit Base:
100g butter, melted
200g digestive biscuits, finely crushed
Cheesecake Mix:
600g mascarpone cheese
3 tsp vanilla extract
1/3 cup CSR Pure Icing Sugar, sieved
300ml thick cream
Melba Topping:
1 punnet fresh raspberries
3 really ripe peaches peeled or 6 canned peach halves and cut in 2cm cubes
1 tbsp CSR Pure Icing Sugar, sieved plus extra for dusting
Method
Line the base of a 20cm springform cake pan with baking paper. Very lightly grease the sides.
Mix together the melted butter and crushed biscuits, press firmly into the pan to create an even base. Cover and refrigerate while you make the filling.
Combine the mascarpone, vanilla and icing sugar in a large bowl and beat with an electric mixture. until smooth, add the cream and beat again until smooth and well mixed.
Pour over the chilled biscuit mix, smooth, cover and refrigerate for at least 4 hours or overnight.
Before serving, mash the majority of the raspberries (reserve a few to decorate) and stir in the icing sugar. Transfer to a bowl and mix with the cubed peaches.
Plate up the chilled cheese cake and top with the peach and raspberry mixture and a few torn raspberries, dust lightly with icing sugar. Serve immediately.