Lemon Drizzle Slice
Prep: 30 mins
Cook: 40 mins
Servings: 16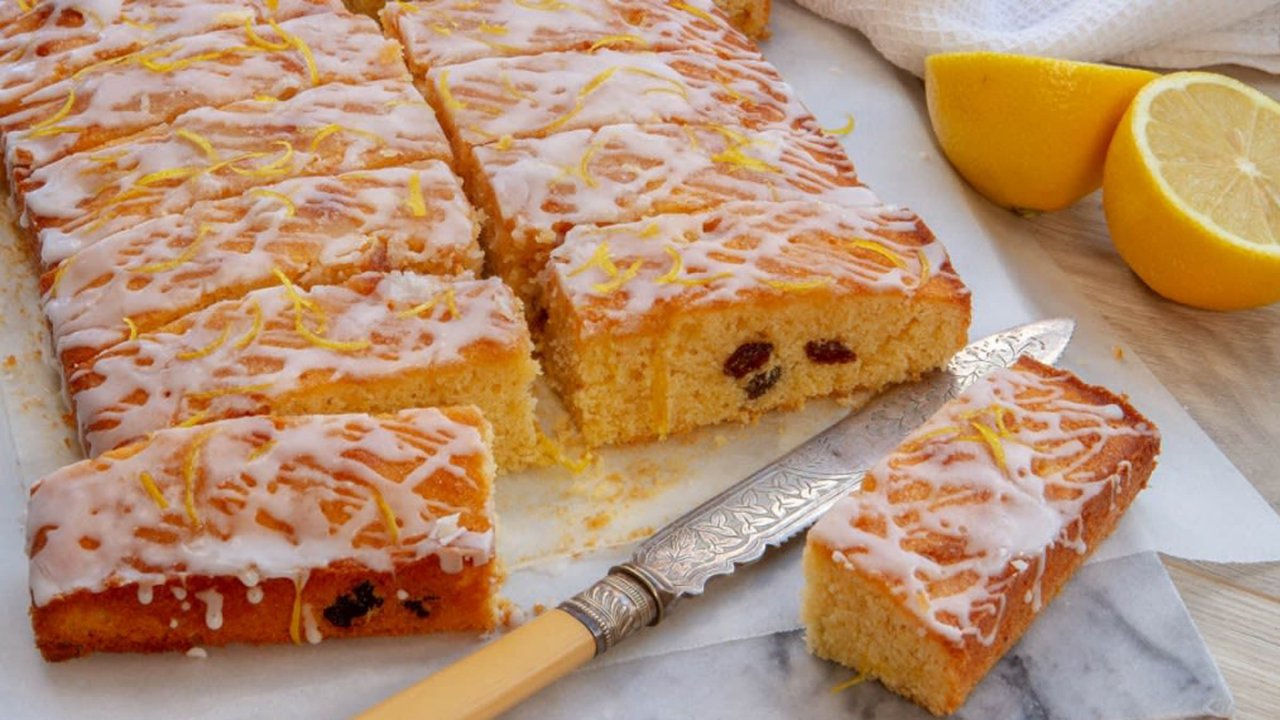 A sweet zesty teatime classic, this lemon drizzle slice is light, moist and easy to make. Perfect treat with a cuppa or in the the lunchbox.
Using CSR Raw Caster Sugar in this lemony slice adds a soft rich caramel aroma which enhances the citrus flavours of this easy to make slice.
Ingredients
Slice:
250g butter, softened
200g CSR Raw Caster Sugar, plus 50g for the topping
100g ground almonds
2 large lemons, zest and juice
3 large eggs
100g mixed dried fruit (optional)
50ml full cream milk
1 small pinch salt
Decorate:
150g CSR Pure Icing Sugar, sifted
Peel of ½ a lemon, yellow part only, cut very fine
Method
Preheat oven to 170°C and butter a 20cm x 30cm baking tin and line the base with baking paper.
Cream the butter, CSR Raw Caster Sugar and lemon zest until pale and fluffy.
Add the eggs, one at a time, and continue beating until well combined.
Slowly beat in the flour, ground almonds, salt and milk to make a smooth batter. Stir in the dried fruit if using it.
Pour the batter into the prepared cake tin. Smooth the top and bake for 35-40 mins until golden brown and a test skewer comes out clean. Remove from the oven to cool.
Mix the remaining 50g of CSR Raw Caster Sugar with two-thirds of the lemon juice to make a syrup. Pierce the cake all over with a skewer and drizzle the lemon syrup over it while it's still warm and in the tin. Allow to cool fully.
In a medium bowl, mix the sifted icing sugar with the remaining lemon juice to form a smooth, slightly runny icing. Add a little water, if you need to.
Once the slice has fully cooled, drizzle lemon icing all over the cake and decorate with scattered fine shreds of lemon peel.