Lemon Custard Fritters
Prep: 20 Minutes
Cook: 10 Minutes
Servings: 12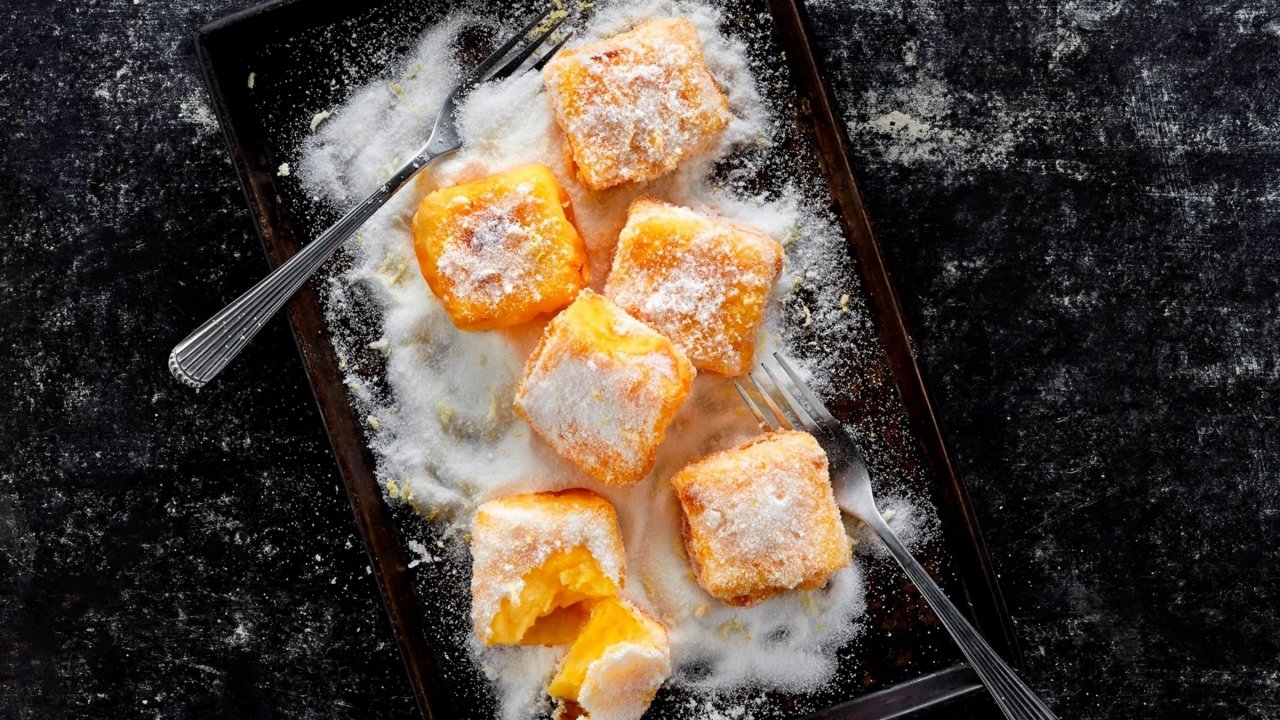 These Lemon Custard Fritters are a custard-lover's dream. With a slight lemon tang and a coating of fine caster sugar, these fritters will simply melt in your mouth. Best enjoyed warm and fresh.
Ingredients
500ml milk
Finely grated rind of 1 lemon
6 egg yolks
½ cup CSR Caster Sugar
½ cup White Wings Cornflour
2 tbs lemon juice
2 eggs, beaten
Flour, for dusting
1-2 litres, light flavoured oil, for frying
¾ cup CSR Caster Sugar
Rind of 1 lemon
Method
Place milk and lemon rind in a saucepan. Heat without boiling.
In a mixing bowl, whisk together the yolks, sugar, cornflour and juice until mixture is smooth. Pour a little of the heated milk into the bowl and whisk well. Continue gradually adding half of the milk mixture while whisking. Then transfer back into the saucepan with the remaining milk.
Gently bring the mixture to the boil whilst stirring until just boiling and thickened. Remove from heat, transfer to a lined 20 x 20cm baking tray. Cover the surface with cling wrap to prevent a skin forming. Refrigerate for at least 4 hrs or until firm and chilled. When chilled, cut into small squares.
Heat oil in a small fryer or wok style pan to 180°C. Dip custard squares into the egg and then lightly coat in the flour. Place into the hot oil and cook for several minutes until golden. Remove with a slotted spoon and toss in the sugar that has been combined with the lemon rind. Serve immediately.