Lemon Blueberry Tray Bake
Prep: 10 mins
Cook: 35 mins
Servings: 12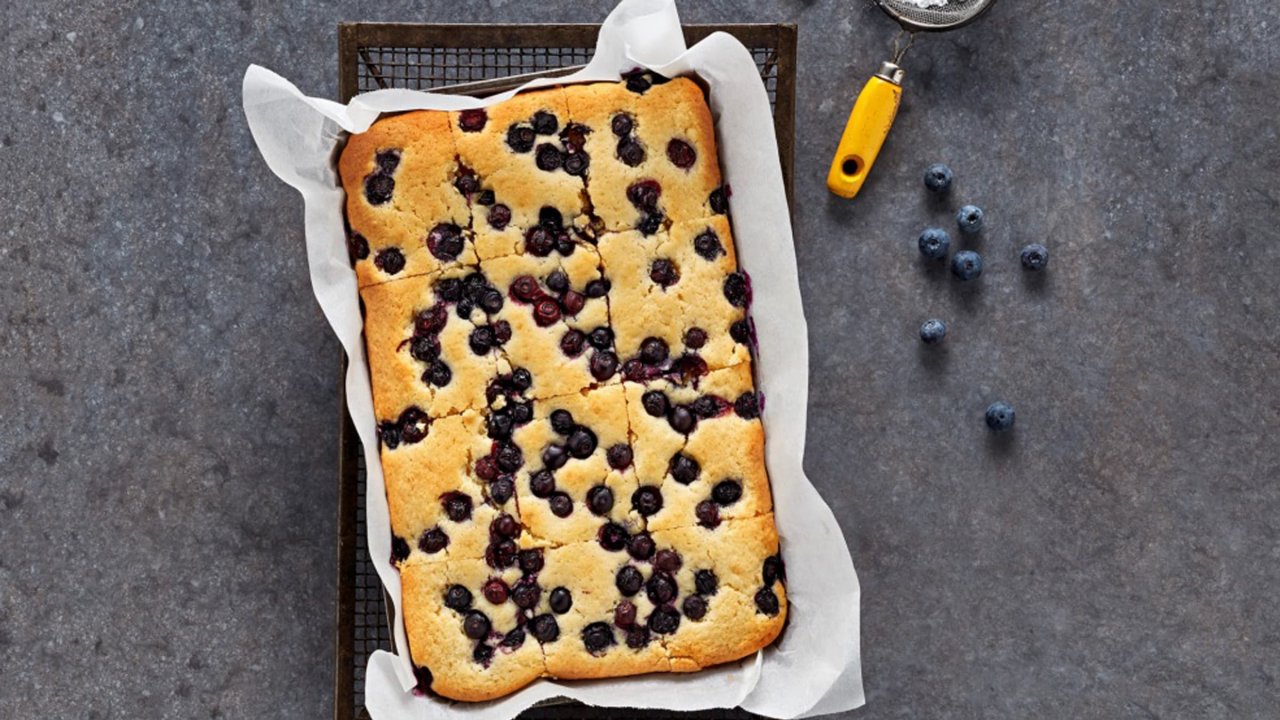 Let's just say this Lemon Blueberry Tray Bake is a big hit at CSR Sugar HQ. Prepared in just 3 steps and 45 minutes, if you make this Lemon Blueberry Tray Bake for friends, family or co-workers, we can almost guarantee they'll be asking for the recipe.
Ingredients
125g butter, diced and softened
¾ cup CSR Caster Sugar
2 extra large eggs
1½ cups White Wings self-raising flour
2 tbsp lemon juice
1 tsp finely grated lemon rind
¾ cup sour cream
125g punnet blueberries
CSR Soft Icing Mixture, for dusting
Method
Pre-heat oven to 160°C fan-forced. Line an 18 x 28cm slice tray.
Place butter and sugar in the bowl of an electric mixer. Beat until pale and creamy. Add eggs one at a time until well combined. Fold in flour, followed by the lemon juice, rind and sour cream.
Pour batter into prepared tray and scatter the blueberries over the top. Bake for 35 mins or until golden and cooked through. Allow to cool and dust with icing sugar.