Jam Drops
Prep: 15 mins
Cook: 12 mins
Servings: 40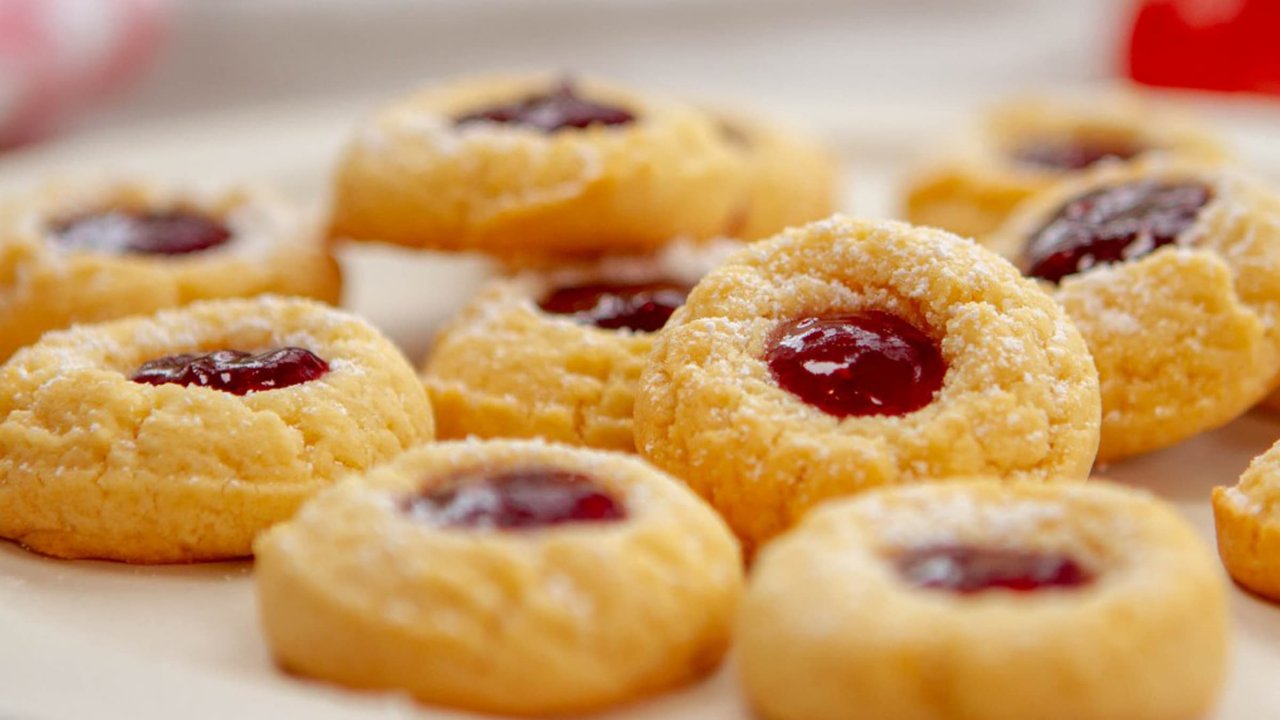 A family favourite, jam drops are a simple, classic recipe that's quick and easy to make. Fill these delicious biscuits with a dollop of your favourite jam and get the kids to help you roll the dough balls.
CSR Raw Caster Sugar adds a delicate caramel flavour to these simple little biscuits.
Ingredients
125g butter, softened
125gr CSR Raw Caster Sugar
½ tsp vanilla extract
1 large free-range egg
1½ cups White Wings plain flour, sifted
1 small pinch salt
¼ cup good quality berry jam (we used raspberry)
3 tbsp CSR Pure Icing Sugar
Method
Preheat oven to 160°C and line 2 large oven trays with silicone sheets or baking paper.
In an electric mixer, cream the butter, CSR Raw Caster Sugar and vanilla until smooth and pale. Add the egg and beat well.
Slowly beat in the flour and salt until a stiff dough forms.
Either use a small ice-cream scoop or your clean hands to roll the dough into balls about 3cm across. Placing each one on the trays allowing a 3-4cm gap between each biscuit.
Flatten slightly and use the end of a wooden spoon or a flat knife handle to make a small indentation, about 1cm across, in the top of each biscuit (this is to hold the jam after baking)
Bake at 160°C for 10 mins or until very pale golden brown.
When cooked, remove from the oven and while the biscuits are still warm, use the handle of the spoon or knife to repress down the indentation in the middle of each biscuit.
Dust the biscuit lightly with sifted CSR Pure Icing Sugar . Using a teaspoon, spoon a small amount of berry jam into to the centre of each biscuit.
Allow to cool fully before storing in an airtight container.