Indonesian Fried Rice
Prep: 10 mins
Cook: 30 mins
Servings: 4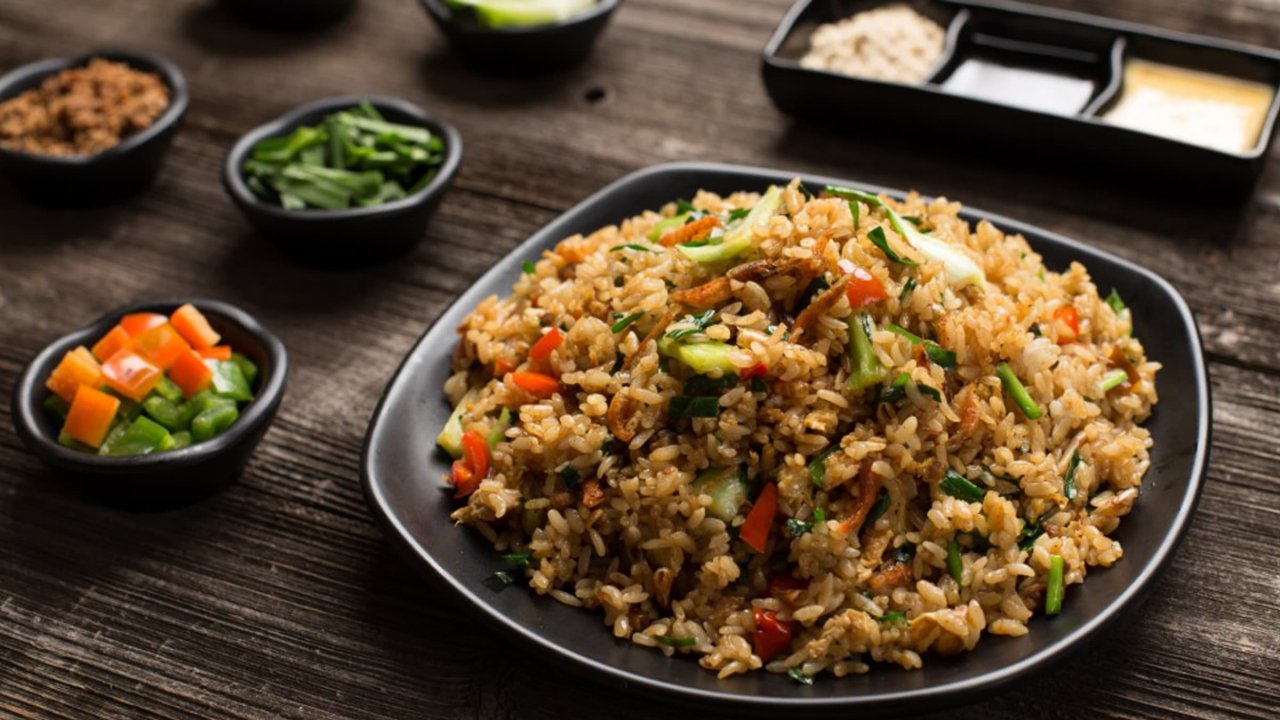 Full of traditional asian flavours like chilli and oyster sauce, this Indonesian Fried Rice is a great lunch or dinner meal option.
The savoury dish is balanced with a hint of coconut sugar to create the sweet and sour flavour that Indonesian Fried Rice is famous for.
Ingredients
1 cup (150g) left over roast Chicken
2 tbs oil
3 cloves garlic, minced
1-2 red chilli, finely sliced or chopped OR sambal oelak paste (to taste)
1 shallots, slice thinly
3½ cups cooked long grain rice
2 tbsp dark soy sauce
1 tbsp oyster sauce (optional)
3 tsp CSR Coconut Sugar
1 tsp salt
Ground White pepper (to taste)
Garnishes:
4 eggs
1 sliced scallion/shallot stem
Fried shallots, store bought (optional)
Cherry tomatoes, halved
Cucumber, sliced
Lime wedges
Method
Heat 2 tbs oil in a wok (or skillet) over high heat. Add shallots, garlic and chilli and cook until fragrant.
Add rice, dark soy sauce, oyster sauce, coconut sugar and salt. Cook, breaking up the rice, until the rice is heated through and the seasoning has been evenly dispersed and stains the rice brown.
Add chicken and ground white pepper, stir. Transfer rice to a serving platter.
Cook eggs, sunny side up, to your liking.
Serve the rice with a fried egg on top and other garnishes on the side.