Iced Coffee
Prep: -
Cook: -
Servings: -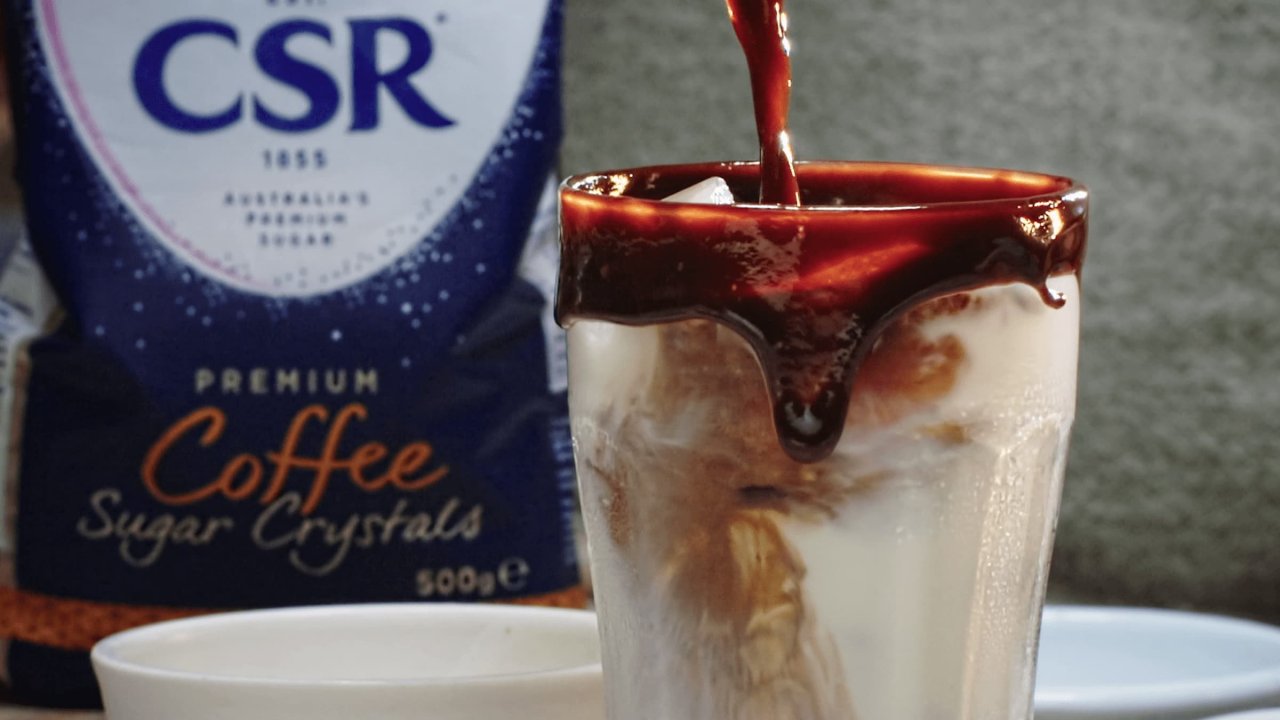 Getting your cold caffeine fix just got so much better with our Ultimate Iced Coffee recipe.
Dripping with gooey chocolate sauce and slightly sweetened with Coffee Sugar Crystals, this Iced Coffee recipe cannot be beaten.
Ingredients
¼ cup thickened cream
2 tsp CSR Brown Sugar
50g dark chocolate buttons
⅓ cup hot espresso
1 tsp CSR Coffee Sugar Crystals
Ice cubes
⅓ cup milk
Scoop vanilla ice-cream
Method
For chocolate sauce, place cream and sugar in a microwave proof dish and microwave on high for 1 min until boiling. Stir, ensuring sugar has dissolved. Add chocolate buttons and mix until melted and smooth. Allow to cool slightly.
Dip the rim of a chilled serving glass into the chocolate and allow it to drizzle down the sides of the glass.
Combine coffee and sugar in a small jug, mixing until sugar has dissolved. Fill serving glass ¾ full with ice cubes, pour in the milk, followed by the coffee mixture. Place a scoop of ice-cream on top and sprinkle with extra sugar crystals. Enjoy immediately.