Ice-Cream Cone Cupcakes
Prep: 15 mins
Cook: 18 mins
Servings: 22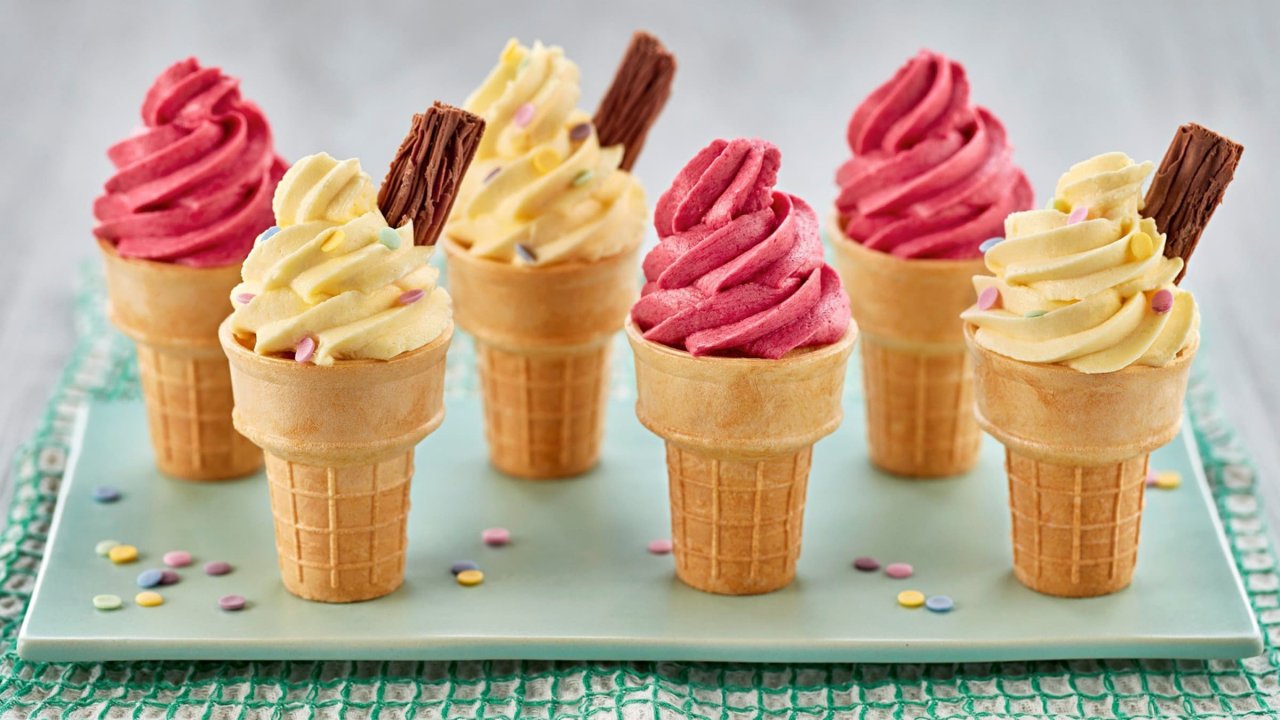 Looking for kid's party ideas? Try these adorable Ice-Cream Cone Cupcakes are fun and tasty making them the perfect party treat. Instead of actual ice-cream, these Ice-Cream Cone Cupcakes are topped with all natural CSR Buttercream Icing Mix on top of a cupcake baked in the cone.
Ingredients
Cupcakes:
To Decorate:
150g butter, diced and softened
250g CSR Vanilla Buttercream Icing mixture
3 tsp water
Red food colouring
Flake chocolates
Coloured sprinkles
Method
Pre-heat oven to 170°C fan-forced. Place ice-cream cones into muffin pans.
Place butter and sugar into the bowl of an electric mixer, beating until pale and creamy. Add eggs one at a time, mixing well between each addition. Mix in vanilla extract.
Fold in flours and milk alternately until all combined and mixture is smooth. Spoon mixture between ice-cream cones and bake for 18-20 mins until just golden. Remove to a cooling rack to cool completely.
For the Icing; place butter in a large mixing bowl. Beat with electric beaters until soft and creamy. Gradually add icing mix and water until mix is smooth. Divide mixture in half and add drops of red food colouring to one bowl, mixing until desired colour is reached.
Transfer the now pink buttercream to a piping bag with a large star nozzle. Pipe onto half of the cupcakes. Use remaining vanilla buttercream icing to pipe onto the rest of the cupcakes. Decorate with pieces of flake and coloured sprinkles.