Homemade Strawberry Jam
Prep: 10 mins
Cook: 30 mins
Servings: 20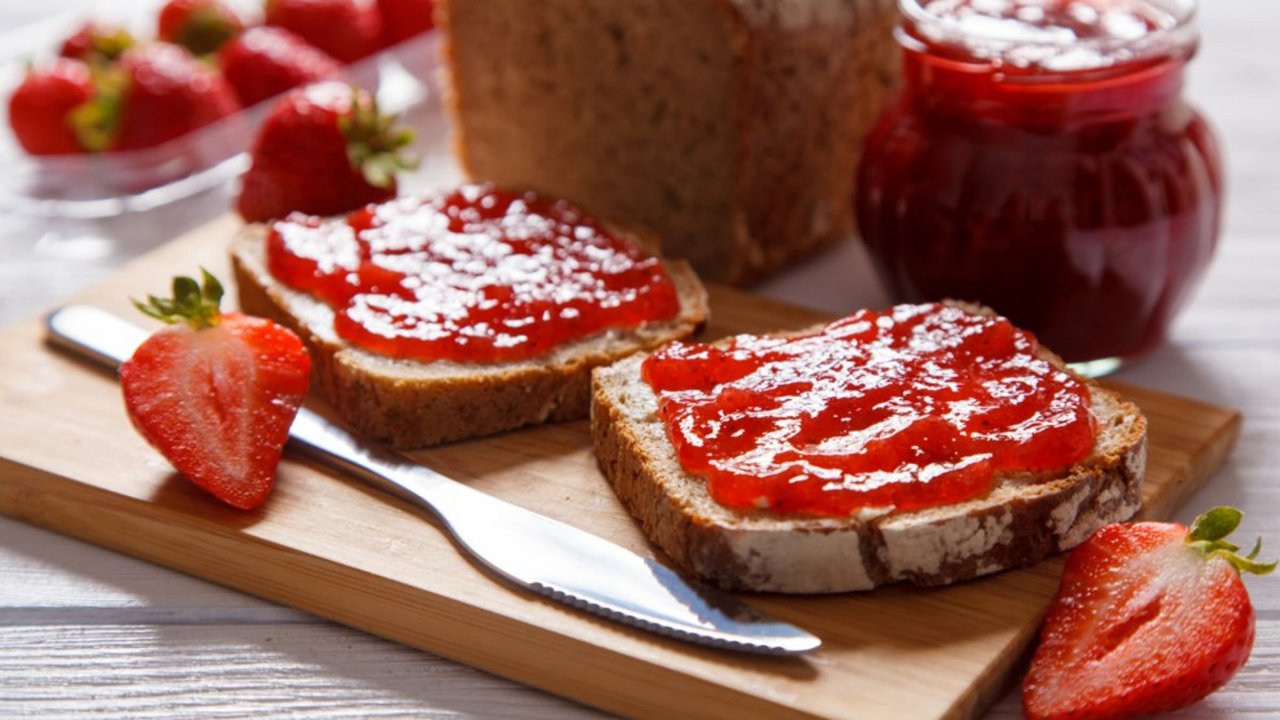 We all know that nothing compares to home-made recipes and our Classic Homemade Strawberry Jam is no exception.
Lather it on scones, toast or pancakes and taste the difference.
Ingredients
1kg strawberries (rinsed and hulled)
2 x 500g packet CSR Jam Setting Sugar
10g butter
Method
Crush strawberries coarsely with a potato masher or blender.
Place strawberries and sugar in a large, heavy based 6 litre pot.
Heat mixture over a low heat until sugar is dissolved. Do not allow to boil.
Add butter then increase heat and bring to a rapid boil. Boil for 4 mins then remove from heat, skim off any foam with a tablespoon. Test a small amount of jam on a cold plate, (the surface should wrinkle when a spoon is pushed through it).
Ladle hot jam into warm sterilised jars and seal with a lid. Set aside to cool, then label, date and store in a cool dark place. Refrigerate after opening.