Grilled Cinnamon Plums
Prep: 10 mins
Cook: 5 mins
Servings: 4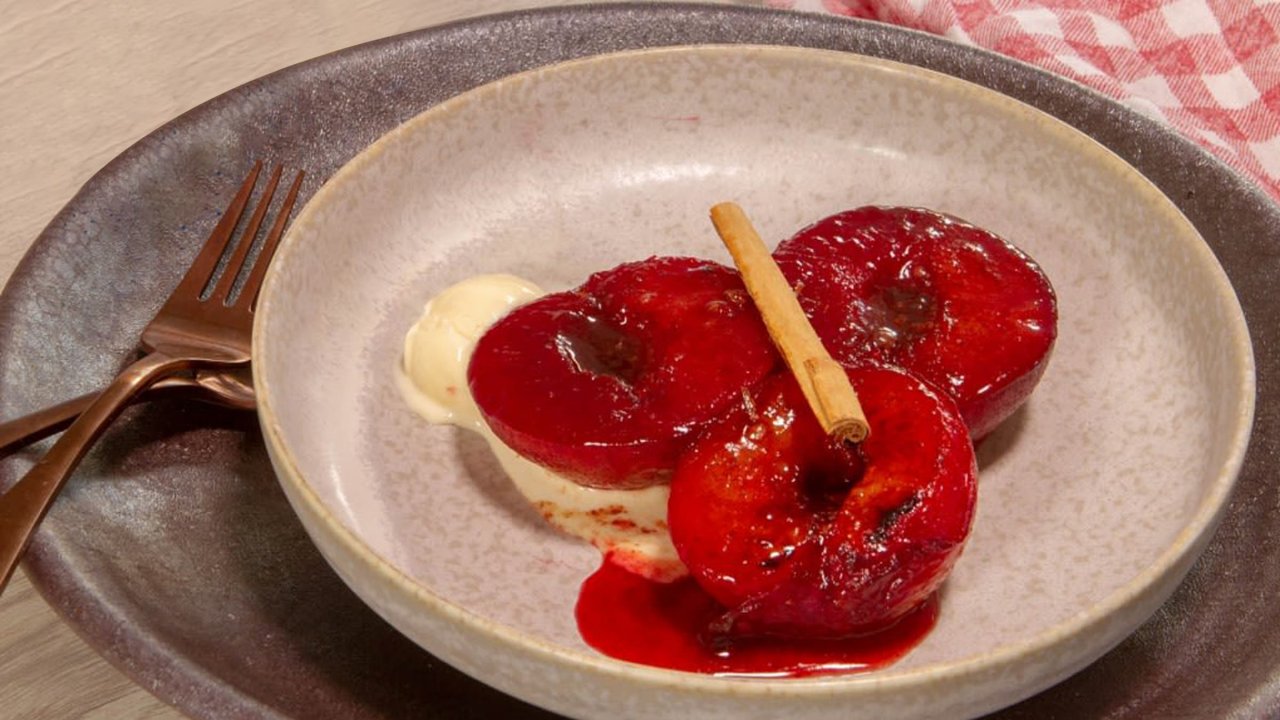 The warm flavour of cinnamon is perfectly complemented with the toffee tones of CSR Brown Sugar. CSR Demerara Sugar sugar sprinkled on top provides a caramelised crunch as it toasts under the grill.
Ingredients
4 large ripe blood plums, pitted and cut in half.
2 tbsp butter, melted
1 tsp ground cinnamon
2 tbsp CSR Brown Sugar
4 tbsp CSR Demerara Sugar
To Serve:
Method
Preheat an overhead grill to medium-high.
Place the plums cut side up on a large oven proof tray.
Mix together the cinnamon, brown sugar and melted butter. Brush over the plums.
Scatter with CSR Demerara Sugar then place under the preheated grill and cook for 5 mins or until the plums just start to soften and the sugar melts.
Serve hot with ice cream.