Green Mango Prawn Salad
Prep: 20 mins
Cook: -
Servings: 4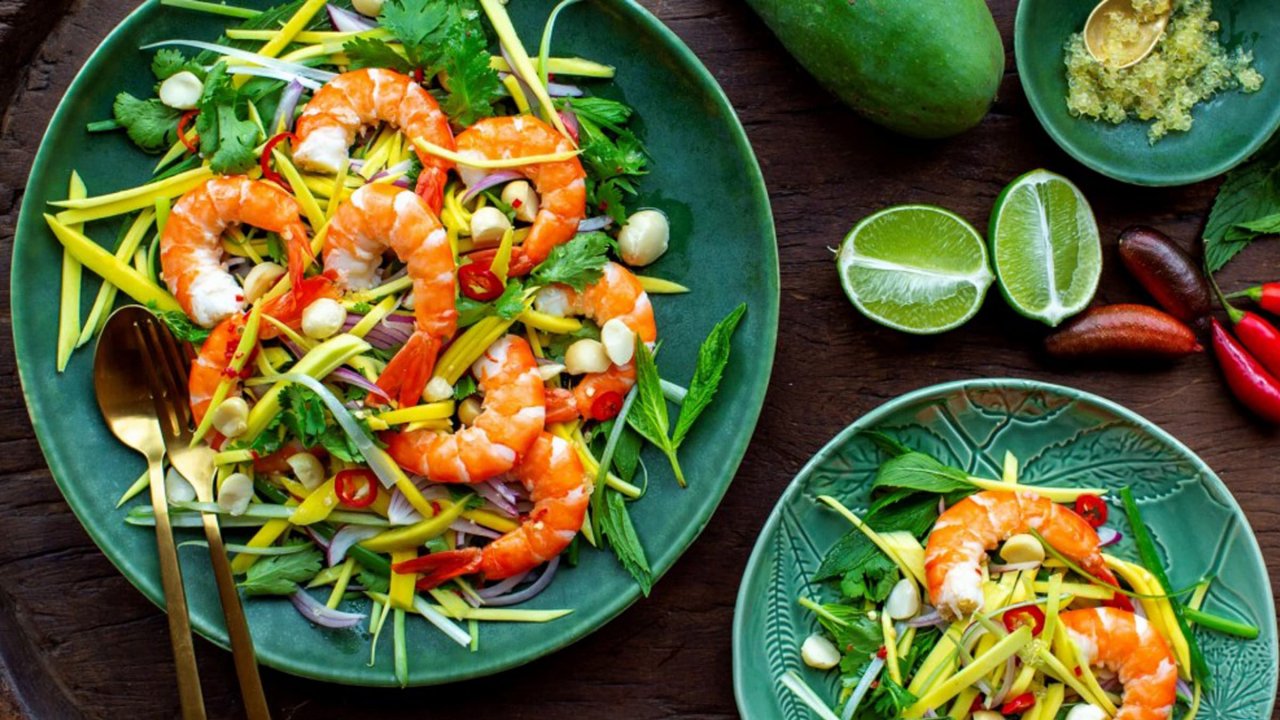 Summer dinners are sorted with this Green Mango Prawn Salad. Prepared in under 20 minutes, this salad is a fresh combination of sweet mangoes, crunchy macadamia nuts and a zingy Asian dressing. Buy the prawns cooked to save time or try your hand in cooking them on the barbecue.
Ingredients
2 green mangos, julienned (thinly sliced)
1 cup coriander leaves
1 cup mint leaves
½ red onion, thinly sliced
3 shallots, sliced in thin strips
500g cooked prawns, peeled
½ cup macadamia nuts, halved
1 finger lime, pearls extracted (optional)
Dressing:
100ml lime juice
1 tsp sesame oil
3 tsp fish sauce
¼ cup CSR Caster Sugar
2 red chillies, chopped
Method
Place the green mango, coriander, mint, red onion and shallots in a large bowl. Lightly toss to evenly combine all the ingredients.
Place the prawns on top, sprinkle the macadamia nuts and the finger lime pearls over the salad.
To make the dressing, combine all the dressing ingredients in a small jar. Shake until well combined, and the sugar has dissolved slightly. Pour the dressing over the salad.