Granola Breakfast Cups
Prep: 15 Minutes
Cook: 30 Minutes
Servings: 6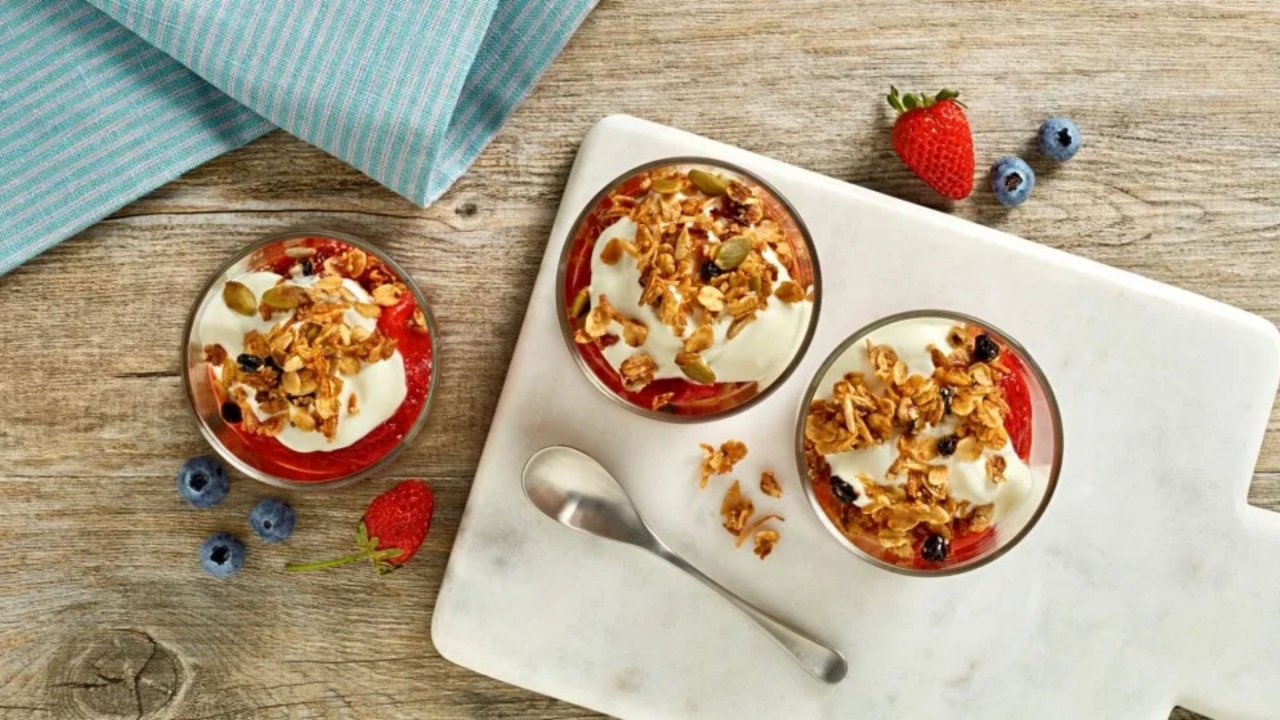 It's hard to find time for breakfast when you're rushing to leave the house in the morning. Prepare these Granola Breakfast Cups the night before for an easy on-the-go meal. Prepared with wholesome ingredients and CSR Low GI Sugar, these Granola Breakfast Cups will give you plenty of energy for the day.
Ingredients
¾ cup rolled oats
2 tbs shredded coconut
2 tbs raisins
1½ tbs mixed seeds and kernels (sunflower seeds, pepitas, chia…)
1 tbs CSR Low GI Sugar
2 tsp maple syrup
2 tsp sunflower oil
2 x 200g punnet strawberries
4 sticks rhubarb, trimmed and chopped
¼ cup CSR Low GI Sugar
Method
Pre-heat oven to 140°C fan-forced. Line baking tray with paper.
To make granola; combine oats, coconut, raisins, seeds and Low GI Sugar. Mix well.
Combine maple syrup and oil. Pour over granola and mix well. Spread onto a lined baking tray and bake for 25-30 mins, tossing throughout cooking time. Allow to cool and store in an airtight container until required.
Combine strawberries, rhubarb and sugar in a saucepan with 2 tablespoons water. Simmer gently until fruit is just tender. Remove from heat and refrigerate until required
To assemble breakfast cups, spoon a little fruit into the base of serving cup, top with a dollop of yoghurt, followed by a spoonful of granola. Repeat layering, finishing with granola. Enjoy immediately or prepare the night prior ready to grab and go the next morning.