Gluten Free Hummingbird Cake
Prep: 15 mins
Cook: 60 mins
Servings: 10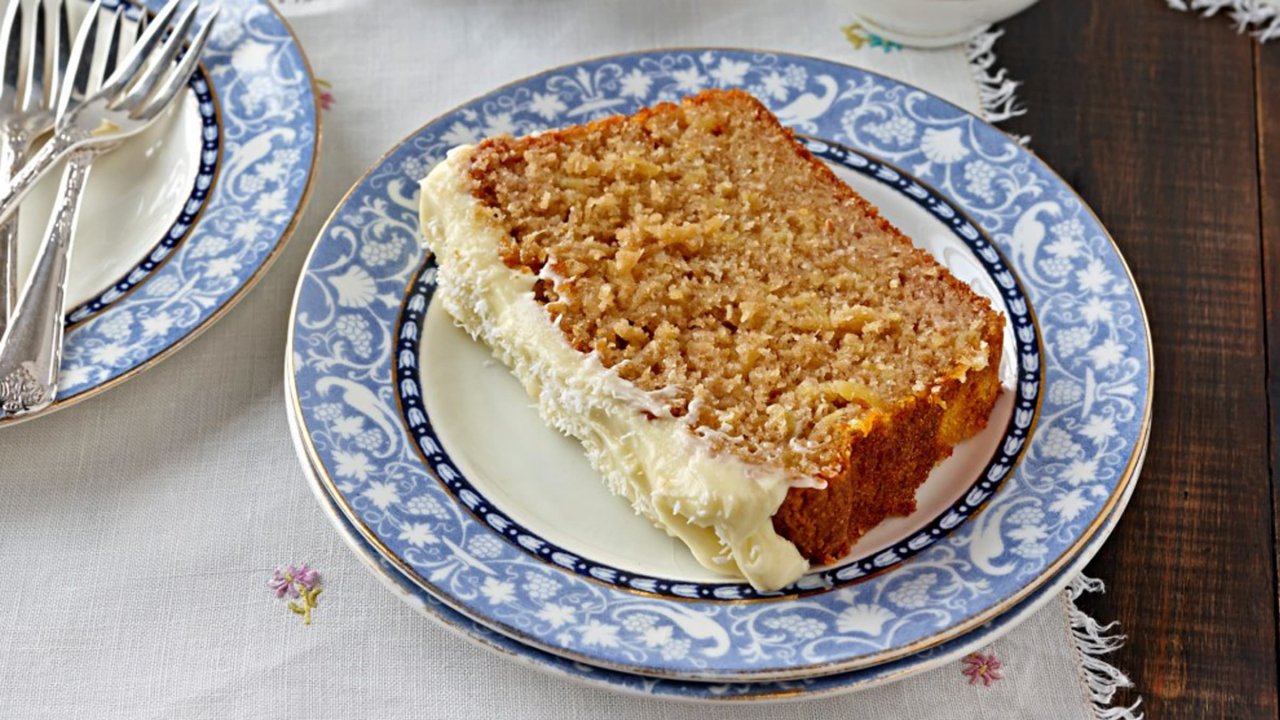 Our Gluten Free Hummingbird Cake tastes just like the original. The moist cake is a fruity mix of pineapple and banana and is topped with delicious gluten free cream cheese icing. Coeliacs can now join in on cake and tea so bake a Gluten Free Hummingbird Cake for everyone to enjoy.
Ingredients
Cake:
1 x 440g can crushed pineapple in natural syrup, drained
1 ripe banana, peeled, mashed
Finely grated rind of 1 lemon
⅔ cup (60g) desiccated coconut
1 cup (220g) CSR Coconut Sugar
1 cup (150g) ground almonds
1 cup (150g) White Wings gluten free plain flour
2 tsp baking powder
2 tsp ground cinnamon
4 extra large eggs
½ cup (125ml) Pure Vegetable oil
Cream Cheese Icing:
½ cup (125g) cream cheese, softened
¾ cup (115g) CSR Soft Icing Mixture, sifted
2 tsp lemon juice
Shredded coconut, for decoration
Method
Preheat oven to 160ºC fan forced. Grease and flour a 26cm ring mold / tube pan, or 2 x 22cm round cake pans.
Combine pineapple, banana, lemon rind, coconut, sugar and ground almonds in a medium sized bowl. Sift over the flour, baking powder and cinnamon.
Put eggs and oil in a separate bowl and whisk with a fork until combined. Add to flour mixture and use a wooden spoon to mix until combined.
Pour mixture into prepared pan. Bake for 1 hr, or until skewer inserted comes out clean. Stand in tin for 10 mins to cool, then invert onto cooling rack.
For the cream cheese icing, beat the cream cheese with an electric mixer until smooth and creamy. Add icing sugar and lemon juice and beat until light and creamy.Spread over cake. Sprinkle with coconut.