Gingerbread Men
Prep: 20 mins
Cook: 10 mins
Servings: 16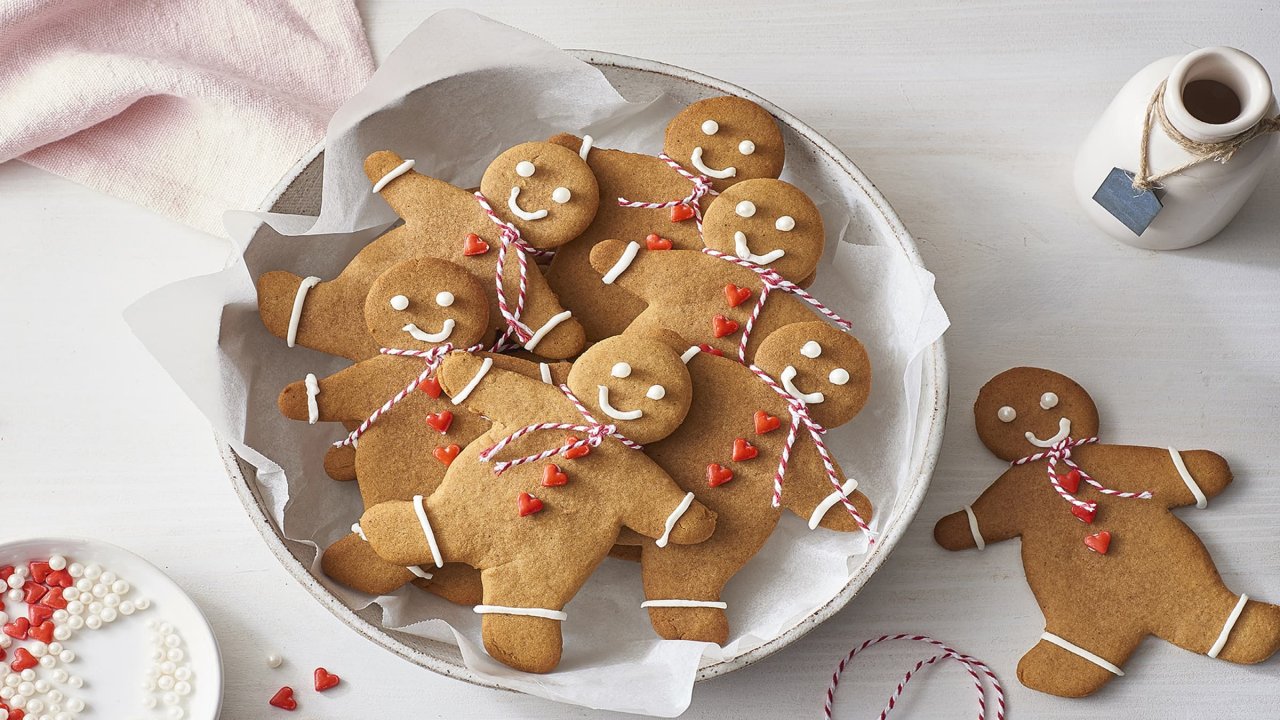 Nothing quite says Christmas like warm Gingerbread Men fresh out of the oven.
Decorate your Gingerbread Men with scarves, buttons and smiling faces like we have or get creative with colours and sprinkles.
Ingredients
Gingerbread:
125g butter, at room temperature
½ cup (110g) firmly packed CSR Brown Sugar
½ cup (180g) CSR Golden Syrup
1 egg yolks
2 ½ cups (375g) White Wings plain flour
1 tbs ground ginger
1 tsp mixed spice
½ tsp ground nutmeg
1 tsp bicarbonate of soda
Royal Icing:
1 egg white
1 ½ cups (240g) CSR Pure Icing Sugar
1 tsp lemon juice
Method
Beat butter and sugar in a small bowl with an electric mixer until combined. Beat in the golden syrup and egg yolk.
Transfer mixture to a large bowl, stir in the sifted dry ingredients. Turn the dough onto a floured surface, knead until smooth. Divide the dough in half. Enclose in cling wrap. Refrigerate for 30 mins.
Preheat the oven to 140°C fan-forced. Grease and line two oven trays with baking paper.
Roll each dough half between sheets of baking paper until 5mm thick. Using a 13cm gingerbread man cutter, cut out 12 gingerbread folk, re-rolling scraps as necessary. Place shapes, about 2.5cm apart, on trays. Bake for about 10 minutes.
Stand on trays for 10 mins, before transferring to wire racks to cool.
Meanwhile, to make royal icing, beat egg white in a small bowl with an electric mixer until just broken up. Gradually beat in sifted icing sugar until firm peaks form; stir in the juice. Keep icing covered with plastic wrap on the surface to prevent drying out.
Spoon icing into a small piping bag fitted with a small plain nozzle. Decorate the gingerbread men with desired design by piping the royal icing onto cookies.